Special Invitation to Experience NAIFA

The National Association of Insurance & Financial Advisors (NAIFA) holds an annual educational event called Performance + Purpose to advance the practical knowledge of advisors. Each year the event moves to a different location with 2018 being held in San Antonio, Texas from September 13-16, 2018. The event is designed to enhance an advisor's personal network, provide opportunities for camaraderie and receive the latest information from industry-recognized speakers that share their areas of expertise. The Performance + Purpose Conference is typically reserved for NAIFA members, but this year we are extending a special invitation to non-members to attend at a special rate to experience why NAIFA members are so successful in their personal and professional lives.
Until September 1st, non-members have two ways to attend--either one day for the special rate of $525 or for the full conference at $945. This special price gives you access to the conference as well as your first year of membership! We invite you to take advantage of this special offer to experience NAIFA and talk firsthand to our members who are some of the most recognized in the industry. We will hold a special meet-and-greet with top leaders for all non-members and ensure that you have a great time at the Performance + Purpose Conference.

Special Features at P+P 2018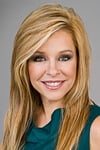 Keynote Speaker:
Leigh Anne Tuohy and her family's inspirational journey are proof that when we give a bit of ourselves to others, we can make the world a better place and perhaps, even save a life. She shares her personal "Blind Side" observations, from seeing Michael Oher for the first time to how the experience changed her and her family. Tuohy focuses on the importance of recognizing the full potential of individuals, inspiring us to recognize the value in those that society has deemed valueless and to give whatever we can, whenever we can.




With more than 1,000 peers participating in the P+P conference, you know there are people you want to meet, people with great information you want to learn, and people who want to learn from you, but how do you find them? In short, NAIFA Braindates is an online matchmaking service for professional development. A Braindate is your chance to find and meet one-on-one or in small groups with colleagues with whom you share an interest in specific experience or knowledge.

Participants like you post profiles with knowledge topics. The topics are experiences and information you have to share and questions and ideas you want to explore. Then you and the other participants can search all the topics, make connections, and schedule in-person meetings to take place in the Braindates Lounge at P+P in San Antonio.
Not sure about P+P and the value of NAIFA? We get it. Everyone needs to try before you buy. We provide great advisor education for free through our Solution Center. Please consider subscribing for free today and get tips & tricks delivered to your inbox at a frequency of your choosing.