To truly connect with older clients, you must communicate with them in the manner in which they are the most comfortable.
Working With Seniors By Elie Harriett
Working with a 21-year-old just out of college and working with a 65-year-old just out of the workforce are two different things. Both groups process information differently and both groups have been acclimated to society differently. To its credit, the insurance industry has been among the first to take advantage of new technologies as it works with both groups of consumers.
Sometimes, using an early-adopter strategy can help boost sales, but on other occasions, especially with the retiree market, it can alienate some prospects and negatively affect the potential for gaining new business. Therefore, it is up to you, the trusted advisor, to take your clients hand in hand and work with them in the way in which they are the most comfortable.
I'm an example of someone who uses both old and new ways. In my right pocket is the latest iPhone, and in my left pocket is a fountain pen from 1954. My business card gives clients a phone number and asks them to send me text messages. I carry around a digital camera and a Polaroid. (Really! When you see me at the NAIFA Performance + Purpose Conference in San Antonio this year, ask me for a Polaroid picture.)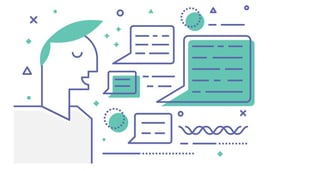 The point I am trying to make is that when I start talking with retirees, I have to be prepared and comfortable in communicating with them in whatever way they want to be communicated with. If I see an iPhone on the table, I know I can show them a presentation on a computer and they'll accept it. But if the phone rings and it is an old wall phone, I may have to use the old fashioned pad and pen.
I have two clients who are deaf. In both cases, they ask that we communicate via text messaging. Both had family present when we met, and both could also read lips. I offered traditional ASL services and TTY, but that wasn't their preference. Your flexibility and willingness to work with your clients through a host of communications options are your keys to assessing their comfort levels.
Figuring out your senior clients
When you are trying to figure out how comfortable your clients are with technology, a little Sherlock Holmes style observation can come in handy. When clients walk in to your office, do they have a smartphone on their belt holster? Did they make the appointment with you online or over the phone? If you visit them at their homes, do they have wifi in their homes? Clients living in rural areas are usually more computer savvy than those in urban areas. Some of them have faster internet services than I do.
Are you projecting a proposal on a large screen? Or do they want a nicely presented paper report? Some clients, for reasons entirely their own, have a hatred of computers with a passion that was formerly reserved for IRS audits. I have lost sales in the past because I discounted this hatred and used a computer because it was convenient for me.
Do your clients have to fill out a form electronically? An insurance policy is a contract. If they have trouble reading a computer screen, can you provide a paper alternative instead? This issue could come up again if any after-the-fact ethics and compliance issues arise.
I used to carry around a special, extra thick gel pen for signatures for clients who have severe rheumatoid arthritis. I was complimented a number of times for thinking of them. This sort of extra touch is one of those things that clients remember. Some clients have never had to put pen to paper; so, having them sign their name on a touchscreen can be a disturbing experience.
My point is that as advisors, we are constantly subjected to marketing materials that state that seniors are on the internet and are tech-savvy. And some truly are. But not all of them are; therefore, to truly connect with them, we must talk with them in the manner in which they are the most comfortable. That means being prepared to work with them at either the bleeding edge of technology or in more traditional ways. Don't give up your pens just yet!
Elie Harriett co-owns Classic Insurance & Financial Services Co., an independent agency specializing in individual Medicarerelated insurance. He is a former LILI moderator and a past-president of NAIFA-Mansfield. Contact him atelie@harriett.us.
This article appeared in Advisor Today.
Topics: Diverse Markets/ Networking