Want to Gain a Ton of Referrals for your Medicare Practice?
Then make yourself "wanted" by your clients. The key to being wanted by your clients is to have the answers to their questions. Use these resources to be able to answer many of their common questions.
Want to Gain a Ton of Referrals for your Medicare Practice? By Elie Harriett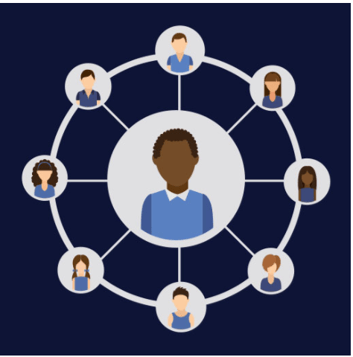 Then make yourself "wanted" by your clients.
For us, an insurance advisor's dream has come true: Less than 1% of our business leaves us annually.
Whenever the question of loyalty comes up with our clients, the answer is almost always the same: They stay with us because we can and will answer their questions. Our sales presentations are mostly scripted, and we sell a commoditized product. This means Company A is identicalto Company B, except for the price. On top of that, our products, unlike life insurance, are primarily sold directly. People buy from newspapers, mail-in, by telephone or online. So if we are not needed to sell our products, we position ourselves to be very wanted.
What It Takes To Be Wanted
The key to being wanted by your clients is to have the answers to their questions. Learn where to find the answers you will need. Medicare is a government-run insurance program. Therefore, virtually every reasonable question a person might have relating to Medicare's benefits is available in a government publication — either from medicare.gov or ssa.gov.
There are only a few publications you need access to for answering 90% of all Medicare-related questions:
Medicare and You (current year)
Choosing a Medigap Policy (no more than 1 year old)
Your Guide to Medicare's Preventative Services
Your Guide to Medicare's Prescription Drug Coverage
Understanding the Extra Help with Your Medicare Prescription Drug Plan
With these, you can easily get almost every general Medicare benefits-related question answered for your clients. If I am out of town and handling a client issue, I can look these issues up with a single button press on my phone. Over time, you get to know the top dozen or so questions and can rattle off the answers from memory. Your client will think you're the irreplaceable resource who has the solutions to their problems.
Encourage Them To Ask Questions
Medicare did us a huge favor by instituting a forced annual review period. They call it the "Annual Election Period" and it runs from October 15–December 7. If you are like every other Medicare-insurance broker out there, it is your "selling season." Not us. This is our review season. Every year, we call our clients and go over their plans.
Here's our review: We call them and update their drug list. Then we run it through Medicare and explain any differences to them, recommending a change if it is necessary. This process might take us five minutes. Then our clients will take the next 45 to 60 minutes asking us questions about Medicare, "since they've already got us on the phone." If we had not called them proactively, another agent might have shown up to answer the questions, potentially causing us to lose business. The annual review nips that problem in the bud, and cements us as the "go-to people" for getting Medicare questions answered.
Be Accessible
Our clients have our cell phone numbers. They have an office number they can call if they want, and they can always call the insurance company directly. But there is something reassuring, almost magical and loyaltyinspiring, if they have something they don't understand, call the person who sold it to them in the first place and receive a prompt explanation or resolution with minimal fuss. That is a service your client will treasure forever.
Health insurance is an ever-changing labyrinth of regulations and rules. Imagine the stress it puts on your client who doesn't know half of what you know. If you can position yourself as the go-to advisor — a place where your client, with a simple phone call, can get all his questions answered or he can pass a bill or another problem to you, the professional with his best interests in mind — you will position yourself as the one indispensable advisor for health insurance.
Elie Harriett co-owns Classic Insurance & Financial Services Co., an independent agency specializing in individual Medicarerelated insurance. He is a trustee of NAIFA-Ohio, a former LILI moderator and past-president of NAIFA-Mansfield. Contact him at elie@harriett.us.
This article appeared in Advisor Today.
Topics: Sales