Disability income insurance is sold by telling stories that motivate the consumers to act in their best self-interest.
Use Stories to Sell DI By Bryan Kuderna, B.Sc., CFP, LUTCF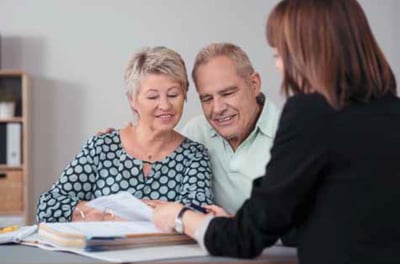 I'll never forget the first day of my college internship as a financial sales representative at a firm —fortunately, the same company I still work for 10 years later. I was given the task of creating a "Dreamboard" that was to be made up of pictures of who I thought I could be 20 to 30 years down the road if everything went as planned. My "Dreamboard" featured a mansion with a pool, a Ferrari in the garage, membership of an exclusive golf club, little kids and a beautiful wife, exotic destinations for my vacations, an ornate office decorated with awards, etc.
When things go wrong
So, ask yourself: If you had it all, what could possibly go wrong?
Being served a lawsuit: $52,900 (average for personal injury claim)1
House catches on fire: $203,400 (average home value in in 2017)2
Car gets totaled: $18,800 (average used car price)3
Unemployment: $25,000 (national average of 3 months' unemployment and sample $100,000 salary)4
Death: $6,046,208 (assumed earnings to Age 65 for a 30-year-old who is earning $100,000 per year with a 3 percent cost of living adjustment.)
Divorced — there goes half.
Let this morbid picture sink in for a moment. As a financial advisor and steward of our clients' most precious financial goals, is it not our first task to protect these goals?
The average consumer gives considerable thought to the scenarios previously mentioned. But there is one more pitfall of catastrophic severity with surprisingly high probability that he is prone to forget: a sickness or an injury. Just over one in four Americans will suffer a disability before retirement5; yet, it's often the least discussed item by financial advisors and consumers alike. There are about 290 million life insurance policies in-force6, compared to just 167,000 DI insurance policies in-force7.
Why DI is such a tough sell
How did we get here, and why are we staying here? It's the customer's age-old judgement of perceived value versus realized cost. For most of the time, the consumer is thinking: "Disability simply cannot happen to me!" But neither can premature death; so, why are there so many life insurance policies? From an economic standpoint, term life insurance is relatively cheap, and whole life insurance provides a guaranteed death benefit to the family and/or guaranteed cash value for the consumer's enjoyment.
The consumer is also thinking that a disability does not have to be permanent. Even if one were to become disabled, which can't possibly happen, at least he can rebound from it and continue to work. So why pay a premium for anything more than life insurance if the possibility exists that the owner of a DI insurance policy might never need to use the policy? Couple that with the consumer's inability to purchase a DI insurance policy that can give him cash value, and the result is that he is left with apparently poor choices.
Stories that sell
Therefore, individual disability income (IDI) insurance is not bought, but sold. The product is sold on stories that motivate the consumer to act in his best self-interest. Even as a successful insurance agent, IDI was admittedly the last financial product I added to my plan. I adhered to the same previously mentioned philosophies as most consumers do. It wasn't until I heard the following two stories that I took action.
Financial planning is not a science; otherwise, all of us would follow a textbook to prosperity. A senior partner at my firm posed it this way: If you were to go through your entire career paying your DI Insurance premiums, which amount to about 1-2 percent of your income (it's not so expensive when the customer views it that way) and you make it all the way to retirement age without a hitch, the lost opportunity cost of the money you have paid would amount to a small mistake. But if you were to forgo DI insurance and one day wake up unable to perform your duties, with a family and a business on the line, then it's a catastrophic mistake.
Even though the saying that financial planning boils down to trading small and big mistakes made perfect sense to me as an economist, I still passed up the opportunity to buy income protection. It wasn't until a mentor shared an impactful story of his favorite client that the lightbulb went on.
My mentor served as the wealth manager of an iconic attorney who was earning nearly $1 million per year. As an avid marathon runner and passionate lawyer, the client swore to practice law for life, even if he had to do so from the confines of a wheelchair. It took a solid two years of convincing from my friend to seemingly persuade his client to buy DI insurance.
Fast forward another year. Out of the blue, my mentor received a call from the attorney's paralegal, asking about any DI insurance the attorney might have purchased. Sadly, this unstoppable lawyer lost his only son in a car accident. Two years passed before he was able to walk back to the office, let alone practice law. During those two dark years, the check that kept his household afloat came not from his firm, but from an insurance company.
It took this last story for me to realize that we never know what could one day derail our "Dreamboards." Fewer than 10 percent of all disabilities come from an injury8. The other 90 percent are not as visible.
Stories sell DI insurance, not numbers. Being referred to a cardiac surgeon who was suffering from migraines and severe dry-eye following a popular Lasik surgery and receiving a denial letter from his insurance carrier that cited an "Any Occupation Definition" that he did not even notice is a story. Providing checks to an orthodontist, a father and husband who was suffering from carpal tunnel syndrome while teaching at a renowned college because of his "True-Own Occupation Definition" is a story.
How can a successful fiduciary watch his practice implode overnight? By skipping over the foundation of a client's financial plan. I'd hate to buy a beautifully designed house and find out five years later that it was built on a sinkhole. So, accept the harsh statistics mentioned in this article and use whatever stories that resonate with you to sell DI insurance.
Selling DI insurance involves financial and emotional decisions. Understand both of these aspects and unlock your potential to protect your clients and your practice.
Bryan M. Kuderna, B.Sc., CFP, LUTCF, is an Investment Adviser Representative with the Kuderna Financial Team. He is a perennial MDRT qualifier and author of MILLENNIAL MILLIONAIRE- A Guide to Become a Millionaire by 30. Contact him at bryan_kuderna@planningalliance.com.


This article appeared in Advisor Today.
References
"Personal Injury Survey"- Martindale-Nolo Research. 2017.
2
"United States Home Prices and Values"- Zillow. 10/31/2017.
3
"Used Car Prices Increase 8% to Record High"- Edmunds. 8/20/2015.
4
National Bureau of Labor Statistics.
5
Social Security Administration- Fact Sheet. 2/7/2013
8
Council for Disability Awareness, Long-Term Disability Claims Review, 2012
Topics: Disability Insurance/ Sales