Transformation is under way, demonstrated by the emergence of instant-issue policies and the evolution of a digital buying experience.
Trends in Life Insurance By Brooks Tingle
One of the greatest challenges we face in the insurance industry is our ability to stay relevant in today's digitally driven world. Everyone has heard stories of companies that failed to keep up with the rapidly changing needs of consumers and industries that were reluctant to embrace emerging technologies, only to be displaced by upstart companies and innovators. Remember, it wasn't long ago when people rented movies from the local video store or listened to their favorite music on CDs.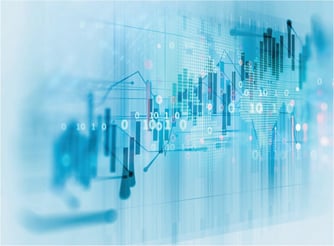 The case for change in the life insurance industry has never been greater, with consumer expectations and demands driving the need for ongoing innovation. That's why it's essential we transform the way we do business and make significant investments in digital technology to make life insurance easy to buy and rewarding to own.
It Starts with the Customer
Our future depends upon our ability to better understand consumers and continue to innovate and deliver meaningful solutions and services that address their unique needs. From underwriting and customer service to product innovation and claims processing, leveraging the latest technologies such as AI and advanced analytics gives us the insights needed to evolve our products and to provide a personalized end-to-end customer experience.
This includes enhancing the customer journey by offering a variety of ways to connect with us. Insurance advisors are very effective in serving this market, and now with the addition of apps, websites, and other digital solutions, we can reach an even larger portion of the underinsured U.S. population.
At the same time, we are transforming an invasive and lengthy buying process into a fast and easy one. In fact, advancements in technology are helping to significantly simplify the application and underwriting process from weeks to minutes! That's good for you and your customers.
This is just the beginning. Once a customer becomes a policyholder, we need to deliver a value-added ownership experience and keep clients engaged throughout their lifetime.
The Case for Change
As an industry, our commitment to our policyholders should extend beyond financial protection to include helping people live healthier lives. After all, consumer health and longevity are in everyone's best interest.
A great example of broadening the life insurance value proposition is the John Hancock Vitality Program, which integrates traditional life insurance with a technology-enabled wellness program that rewards people for the things they do to stay healthy.
Since launching in 2015, John Hancock Vitality has saved policyholders millions of dollars, helped them live healthier lives, which led to a dramatic increase in customer engagement, with members interacting with the program more than 22 times a month, compared to once or twice a year with traditional life insurance. The program is working to help people take steps to lead longer, healthier lives.
The Need for Speed
Looking beyond the boundaries of our own industry, there are many great examples of companies that have successfully made the next evolutionary leap, and in doing so, set a new standard for transformation.
If we are to take lessons from innovators like Apple, Google, and Amazon, we know good things do not come to those who wait. Good things come to those who act. And when it comes to bringing new products, services, and capabilities to market, the need for speed and an agile approach within the life insurance industry has never been greater.
The transformation of the life insurance industry is clearly under way, demonstrated by the recent emergence of instant issue policies and the evolution of a digital buying experience. While we're making some good strides, we need to move faster and with urgency, and our focus must remain firmly on the future, anticipating the expectations and needs of millennials and Generation Z in order to stay relevant and valued by future generations.
As we move forward with innovations such as John Hancock Vitality, not only will consumers see the tremendous value life insurance can provide in their lives, their advisors will also be rewarded with increased customer engagement, greater loyalty, additional opportunities to help clients with other financial needs and more referrals.
Nothing excites me more than being at the forefront of the transformation of our industry. We can continue to have a profound impact on the lives of millions of Americans and their families, well into the future.
Brooks Tingle is president and CEO of John Hancock Insurance.
Vitality is the provider of the John Hancock Vitality Program in connection with policies issued by John Hancock. Insurance products are issued by: John Hancock Life Insurance Company (U.S.A.), Boston, MA 02210 (not licensed in New York) and John Hancock Life Insurance Company of New York, Valhalla, NY 10595.
This article appeared in Advisor Today.
Topics: Life Insurance/ Lead Generation