Top Sales Ideas from a Top Producer
All great salespeople have common denominators. Take some pointers from a MDRT Top of the Table producer and take your business to the next level.
Top Sales Ideas from a Top Producer By Shane Westhoelter, AEP, CLU, LUTCF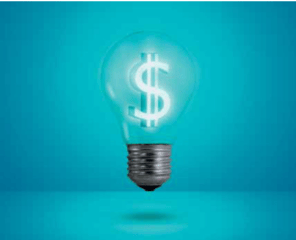 Use these three sales ideas to move your practice to the next level of success.
The following are a few ideas that have played a major role in my journey to MDRT's Top of the Table. Use them consistently and they will help you enhance the financial performance of your practice.
Learn the Common Denonminators of Master Salespeople
Over the 28 years of my career, I have heard many great presentations, motivational talks and product pitches. The one thing I noticed about those who have given these presentations is that all of them have some common denominators. These include:
They have a driving passion for what they do. It is not a job to them — it is a passion. They wake up eager to do what they love, and they love what they do.
They believe in what they sell. They have a conviction that what they are selling is something their clients need. They own it themselves, and know the true value it offers.
They want to help others, not just sell products. Their focus is on finding a solution. It is not about the commissions, fees or income; rather, it is about helping others find a solution to address a need.
They know it is not what they say, but how they say it. Words matter, and they are masters at learning how to say things in a way that people can understand and relate to.
They know how to tell stories. The meeting with their client or prospect is not a product pitch, an educational session or a detailed ledger sheet. Instead, they bring the meeting to life with a story — something the client can relate to and apply to his own situation. Drawing from experiences or real-life situations, they can help clients see the picture through a good story.
They view things half-full, not half-empty. They look for the good in people, the good in situations, the good in the present and the good in the future. They do not allow negativity to block their outlook. Instead, they help others grab onto the hope of a better tomorrow and provide them with the guidance they need to make it happen.
They embrace change. For them, change is expected, is part of life and does not cause them to waver. They look forward to change as an opportunity to grow and adapt.
They have fun! Having fun and laughter along the way is what sets them apart from their competitors.
Learn To Do Things Differently
Recently, when I shared a few sales ideas with agents and advisors, I gave examples of how to do things differently. My suggestions to them were, in talking with their clients, they should stop saying "retirement," stop talking about financial planning and stop trying to over-educate them.
Instead, they should start talking about living a quality life with dignity and without financial stress, and start planning to have financial independence so they can perform the items on their bucket list. I urged them to start helping their clients to take the "if" out of "life" and learn how to live and help their clients address the following questions: What if I live and what if I linger? And if I leave, what will my legacy be?
We need to stop thinking about "selling" and start thinking about solving our clients' problems and helping them achieve what they really want, not what we think they want.
Become a Master Listener
If you want to be a master salesman, you should also start by becoming a master listener. Stop talking and start listening, not so much to what your clients and prospects are saying, but to what they are not saying. What is it they really want but are not articulating? What matters to them the most?
Once you learn to hear what is in their hearts — not what is coming out of their mouths — you will begin to know how to give them what they want.
Let me put it this way: Would you rather have enough money to last until you die, or live a life of dignity without financial stress for the rest of your life?
Remember, it is not what we say that counts, but how we say it.
These are the opinions of Shane Westhoelter and not necessarily those of Cambridge, are for informational purposes only and should not be construed or acted upon as individualized investment advice.
Registered Representative, Securities offered through Cambridge Investment Research, Inc., a Broker/Dealer, Member FINRA/SIPC. Investment Advisor Representative, Cambridge Investment Research Advisors, Inc., a Registered Investment Advisor. Gateway Financial Advisors, Inc., and Cambridge Investment Research, Inc. are not affiliated.
Shane Westhoelter, AEP, CLU, LUTCF, is President/CEO of Gateway Financial Advisors, Inc.
This article appeared in Advsior Today.
Topics: Sales