NAIFA is #NAIFAPROUD to show off members because these members share how to keep it real.
I have chosen to share their story because they have been candid with me on how their hard work, struggles, persistence and dedication to the industry and their career has truly paid off. I encourage you to learn from them and be heartened that you too will make it to the top.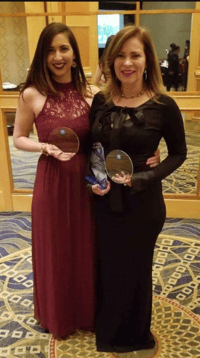 On June 7, 2008 Marisol Madrid arrived in the United States from El Salvador fleeing from violence and the assassins who had just taken her father's life. When, she and her four children first arrived they all shared one room in the house of a friend. The three girls shared one bed and she and her son both slept on the floor. This was their situation for nine months while Marisol cleaned houses during the day and waited tables at night until she could afford to move her family into a two-bedroom apartment whereby the children used the bedrooms and she slept on the sofa in the living room.
In 2011, Marisol's situation improved when she received her residency status, and although she was still learning to speak English, she worked for an insurance company generating leads for an established agent. Marisol pounded the pavement tirelessly to find people who would be whiling to simply talk to her agent, and eventually was instrumental in helping that agent become the number one producer in the firm.
In January of 2013, after eight attempts, because English is her second language, Marisol finally passed her life and health exam and became a licensed insurance agent for New York Life Insurance Company. In Marisol's first year she was awarded the title Rookie of the Year after closing over 100 life insurance policies, and that year and every year thereafter, she qualified as a top producer. In 2017 Marisol became a MDRT (Million Dollar Round Table) member on life insurance cases alone!
Marisol's answer to her incredible accomplishments - her unfailing faith in God, and her pounding of the pavement every single day, knocking on business doors every season in all kinds of weather. She would start first thing in the morning and at times, would be home after all of her family where in bed. Her personal quote "The pavement is hard. It is made of concrete," but relentlessly, day in and day out, she walked and knocked and prayed for those who said, "no" and nurtured and sustained relationships with those that she did cover with life insurance protection.
Realizing through her experience that food, clothing, shelter and education are the four basic needs of all human beings, Marisol made her life's mission (and passion) to educate her Latino community about the value of life insurance to protect their families' financial welfare. She stresses that having the foresight to commit a small monthly sum for a life insurance policy will forestall the need for the family to resort to such measures as a Go Fund Me page for final expenses at a time of mourning. And impresses on them the importance of having savings in a permanent policy besides just a term policy for the financial security and to ensure that their children will have the means to obtain a college education.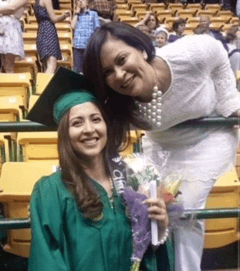 Marisol's hard work and perseverance has paid off. In 2015 her daughter Rosani, a NAIFA YAT, graduated from George Mason University free and clear of any student loans, and last year joined her mother at New York Life. Today, Rosani is a Registered Representative and is currently on a fast track to becoming a Partner for the Greater Washington office of New York Life.
"Keep going! Your hardest times often lead to the greatest moments of your life. Keep going. Tough situations build strong people in the end." - Roy T. Bennett,
I would love to hear from you too and show case your rise to the top.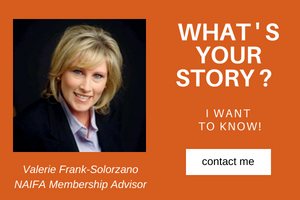 Topics: #NAIFAProud/ Sales/ Diverse Markets/ Young Advisors Team (YAT)/ Running Your Practice/ Life Insurance