The Benefits of Being a Holistic Advisor
What is best for one person, is not necessarily best for another. It is more important than ever for financial professionals to offer customized solutions that are in their clients' best interests. In order to best serve your clients objectives, become a holistic advisor.
The Benefits of Being a Holistic Advisor By Michael Riedmiller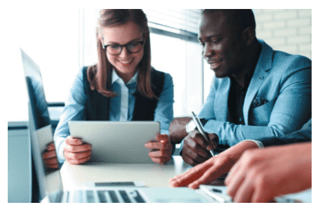 In today's world of money and investing, it is more important than ever for financial professionals to offer customized solutions that truly serve their clients' best interests since everyone's situation is different. Each person has unique financial objectives and life goals. What might be best for one person or married couple might not necessarily be what's best for another, even if they are of the same age and have a similar net worth. It's also important to get to know each client as a real person to learn about his or her financial goals, family, hobbies and more. Therefore, it is unlikely an advisor will be able to truly help his clients meet their financial objectives without becoming a holistic advisor.
Becoming a Holistic Advisor
I recommend that an advisor become a fiduciary in order to serve a client's best interests. This involves being both securities and insurance licensed, providing full disclosure of the pros and cons of each financial instrument recommended, and demonstrating complete transparency and disclosure of fees. Since an advisor can only recommend financial products or investments for which they are licensed, becoming dually licensed means they can help a client find the right balance of securities and insurance products to incorporate into their plan, which is what I call a "Total Plan".
Some clients may feel comfortable having most of their assets in equities, such as stocks, bonds, mutual funds and variable annuities. Others may not want any of their assets in equities and would feel more comfortable with their money at the bank and in insurance products. Many clients prefer, and benefit from, the right "balance" of equities and insurance products.
The use of technology is essential to the holistic advisor. There are some amazing tools available, with more to come in the future. One of the many tools I use provides clients with the amount of risk that they have in their portfolio, which they might not be aware of. This utilizes a scientific framework for which the company has won awards.
Long-term-care planning is an important part of financial planning as well, because, on average, one of every two seniors will need some type of long-term care in the future. There are some good options available today, from traditional LTC coverage to "asset-based coverage," which involves the use of special types of life insurance with LTCI riders.
Most of the people who become my clients do so because they want their advisor to be able to help them implement a plan that covers all of their real needs rather than just purchasing financial products from different advisors. For this reason, I have my Series 65 so I could be an Investment Advisor Representative and a Fiduciary.
In addition, I am licensed to sell multiple types of insurance (life, annuities, health, disability, long term care). To bring even more value to my clients, I also became a Certified National Social Security Advisor, because Social Security planning is another big part of retirement planning. Each year, I also attend numerous investment and financial conferences to continue my education. Never stop learning and always offer your clients the most up-todate and appropriate solutions for their financial needs.
Michael Riedmiller is a financial advisor with Pro Wealth and an investment advisor representative with Royal Fund Management, LLC, an SEC-registered investment advisory firm.
This article appeared in Advisor Today.
Topics: Sales