Because of their huge numbers, Millennials and Baby Boomers are where the action is in today's market. But their needs, concerns and buying patterns are very different, forcing companies to bifurcate and segment their strategies. Discover marketing techniques targeting each generation.

The Age Dichotomy By Ayo Mseka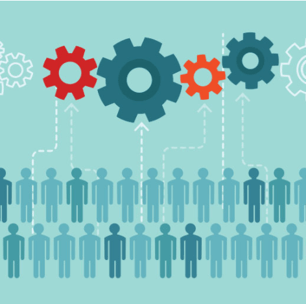 Millennials and Boomers offer an opportunity to create financial products that respond to their aspirations and fears.
During LIMRA's 2016 Conference, the association's CEO, Robert Kerzner, CLU, ChFC, told the audience how the demographic conundrum he called the "Age Dichotomy" should be part of every advisor's thinking about growing a business.
Because of their huge numbers, Millennials and Baby Boomers are where the action is today, Kerzner pointed out. But their needs, concerns and buying patterns are very different, forcing companies to bifurcate and segment their strategies. For example, fewer Millennials are buying cars since they are all about the sharing economy and are looking for alternatives. But while Millennials seem OK with letting someone else drive, aging retirees aren't. So self-driving cars could help Boomers stay mobile longer.
What Works with Millennials?
These differences are affecting the financial-services industry, as well, Kerzner said. Millennials represent one quarter of the population in the U.S. and worldwide. Because they are the industry's future, it is important to understand their expectations and preferences. For example, urgent-care facilities are popping up everywhere partly because of the changes in our healthcare landscape, but also because Millennials prefer health care clinics.
The good news is that as Millennials are getting older and taking on traditional responsibilities like owning homes and raising families, many are becoming interested in protection products. According to LIMRA's ownership study, 70 percent of Millennial households own some life insurance – 10 points higher than it was in 2010 – and their ownership of individual life increased 48 percent, as well.
But they want to buy only what they will use and they only want to pay when they need it. However, Kerzner pointed out, that is not how our products work. But marketing the cash-value component could be very important and attractive to them because they get something back.
LIMRA studies also show that Millennials are interested in "combo" products because they benefit from the cash value, regardless of whether they will eventually need long-term care or not. But, he stressed, the industry needs to effectively engage them through social and mobile means because that's where they look for information.
Millennials are also always on their phones and are being bombarded with ads and information from every possible source. So how does one break through the noise? Remember that they are value-conscious. Three-quarters of them are more likely to buy something using a loyalty discount or rewards program.
But even how to communicate with Millennials is changing. You might think you are current because you have a strong social media strategy, he said, but you may need to change your thinking again. In 2015, more people were using Messaging than Social. Banks are using texts to confirm deposits, hotels to confirm reservations and even municipalities to let people know about storms and emergencies. "Could you be doing promotions to existing clients using messaging?" he asked.
In addition, Millennials rely more on word-of-mouth than other generations. What if someone were to design a program to reward policyholders who acted as brand ambassadors and referred their friends and family? Nearly half (44 percent) of Millennials are willing to promote products or services through social media in exchange for rewards. A lot of Millennials might be interested, he pointed out.
Although it is widely believed that Millennials are only interested in interacting online, that's just not what the research says, Kerzner pointed out. For example, they are more likely to use real estate agents than prior generations did. And when LIMRA asked how Millennials want to buy life insurance and other financial products, they said they want to work with an advisor.
Pursuing the Boomer Market
While the Millennial market offers significant future opportunity, Boomers represent opportunity now, since they control most of the investable assets. They are the other half of the dichotomy, Kerzner said.
According to S&P, no other force is likely to shape the future of national economic health as the aging of the world's population. The cost of caring for the elderly will profoundly affect growth prospects and dominate public finance and policy debates worldwide.
"Are we really thinking about this as we develop our strategic plans?" he asked. "Are we creating products and services that will address their needs? Are we thinking about both ends of the age dichotomy?"
Thirty-seven million Boomers will have one or more chronic illness and six in 10 are managing more than one chronic condition. According to the World Health Organization, 47 million people are living with dementia today. Globally, LTC and hospice expenses represented $183 billion in 2011. That number is expected to explode to $2 trillion by 2030. And when people were asked about the scariest disabling condition, 53 percent identified Alzheimer's and dementia. Yet, Kerzner noted, policy count and premium for stand-alone LTCI policies are plummeting. In fact, only 7 million Americans have LTCI today.
There are other reasons this will become a bigger issue, Kerzner added. Thirty states have laws that could hold family members responsible for long-term-care bills. These rules haven't been actively enforced, but they might be.
And while many people know that they should have LTCI, few actually buy it, and more carriers have exited the market than have entered it. "But can we continue to ignore such a need and such a potential market?" he asked. "We need more and very different innovative solutions than we currently have."
As a result of this need, some companies are looking at LTC through a different lens, which has led to a significant uptick in combo sales.
Also, Boomers and retirees represent 84 percent of total investible assets. Non-retired Boomers and retirees hold 84 percent of the total U.S. investable assets. Retirees will not be concerned about saving for retirement, few will be buying life insurance, and they will not be buying DI insurance. So if the industry wants to connect with this segment, he said, it should be thinking about products that address the concerns and fears they have.
There has been some industry innovation, he said. For example, Genworth has introduced an individually underwritten annuity to cover long-term care and John Hancock has created an LTCI product with a new way of looking at pricing, which provides an affordable alternative.
The next several years will be challenging for financial-service executives, he said. Disruption is here and the industry needs to embrace the reality that the world is different. So while there will be some carnage, many in the industry will view this change and see an opportunity in it.
"You will see the possibility to build innovative new products that do respond to the aspirations and fears of both ends of the age dichotomy," he concluded.
Topics: Lead Generation