Standard of Care Issues on the Front Burner Again
The most significant issue, and a major victory for NAIFA, is the federal appeals court ruling in a case challenging the validity of the so-called "DOL fiduciary rule."
Standard of Care Issues on the Front Burner Again By Gary Sanders
After several years of relative quiet, issues dealing with the standard of care applicable to broker-dealers and registered representatives have once again become front-burner topics on both the federal and state levels.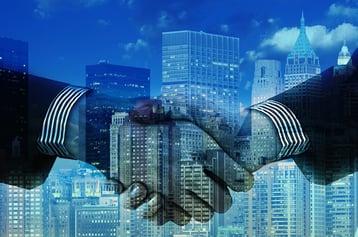 Federal Activity
The most significant development—and a major victory for NAIFA—is the federal appeals court ruling in a case challenging the validity of the so-called "DOL fiduciary rule." The Department of Labor issued a final rule on April 8, 2016, re-defining who is an investment advice fiduciary when working with retirement plans such as 401(k)s and IRAs. NAIFA had several concerns with the rule, the primary one being that it would result in midmarket consumers having less access to service, advice and retirement products.
On March 15, 2018, the Fifth Circuit Court of Appeals ruled in favor of NAIFA, the ACLI, NAIFA-Texas and several NAIFA local associations, vacating the DOL fiduciary rule. In terms of next steps, the DOL could ask for a rehearing before the full Fifth Circuit or petition the Supreme Court to hear the case. Alternatively, the DOL could let the decision stand and abandon the rule. Without further action by the DOL, the rule will be deemed null and void as of May 7, 2018.
The Dodd Frank Act gave the Securities and Exchange Commission the authority to adopt rules addressing the standard of care applicable to broker/dealers, investment advisers and their representatives. While the SEC conducted a lengthy study on the issue and requested public comments on multiple occasions, to date the SEC has not reached a consensus on whether to move ahead with a rule. This period of inaction appears to be coming to an end, as new SEC Chairman Jay Clayton has made it clear that this issue is a high priority for the SEC and that a proposed rule will be released for public comment by mid-2018.
NAIFA met with Chairman Clayton and other SEC Commissioners to discuss how "Main Street" advisors work with their clients and to express our concerns that any rule adopted by the SEC should not harm the ability of mid-market consumers to have access to products, advice and service. While the SEC has not tipped its hand as to what the rule will include, Chairman Clayton told NAIFA that the SEC was considering a best interest standard that would reduce consumer confusion and would not favor any specific business model.
State Developments
For the past year, an NAIC subgroup has been working to amend the NAIC's Suitability in Annuity Transactions Model Regulation to incorporate a requirement that annuity recommendations and sales be evaluated under a "best interest of the consumer" standard. NAIFA has testified several times before the NAIC on this topic, and we submitted a detailed comment letter in response to draft amendments published by the NAIC.
In light of the 5th Circuit's decision in the DOL fiduciary rule case, the NAIC has decided to pivot in a different direction, and has now requested suggestions on how the existing model regulation should be revised to incorporate a best interest standard. NAIFA is working with our industry colleagues to develop a commonly agreed upon set of proposed revisions to present to the NAIC.
Several states are also focused on standard of care issues. Nevada recently amended its existing fiduciary duty law to now include broker-dealers and investment advisors under the fiduciary duty. The Nevada Securities Division is currently working on regulations to implement this law. New York state regulators have proposed a regulation that would not only implement a best interest standard for annuity recommendations and sales, but would also apply such standard to life insurance.
In addition, other states have considered laws that would require non-fiduciary advisors to disclose to the client that the advisor is not a fiduciary and is not required to act in the client's best interest. NAIFA's state associations have successfully opposed these proposals wherever they have cropped up.
Looking ahead, standard of care issues will continue to be of major interest to legislators and regulators, and NAIFA will continue to look out for the interests of our members and their clients as we engage on these issues.
Gary Sanders is Counsel and Vice President - Government Relations at NAIFA. Contact him at gsanders@naifa.org.
This article appeared in Advisor Today.
Topics: Advocacy