Silencing Those Negative Voices
No matter if we are brand new in the business or seasoned advisors, many of us still struggle with silencing those negative voices we sometimes hear in our head. Follow these suggestions for overcoming those negative thoughts.
Silencing Those Negative Voices By Juli McNeely, CFP, LUTCF, CLU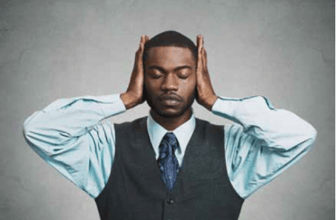 Take the steps outlined in this article to banish self-doubt and move your career forward.
No matter if we are brand new in the business or seasoned advisors, many of us still struggle with silencing those negative voices we sometimes hear in our head. With the nature of what we do and all the changes we are experiencing in our industry, it's a given that we will, at times, struggle with self-doubt.
This is particularly true for many advisors early in their careers. Many find themselves frozen and unable to believe that they will ever master their new profession. However even more seasoned advisors are forced to learn new methods, products and service models all the time. The not-so-fun news is that change and learning do not stop, but how you face these new challenges matters.
I'd like to offer some suggestions for silencing those negative voices:
Get Out There!
Many times, it is simply a matter of just doing it. Peter Zarlenga says, "Action conquers fear!" Stepping forward even in small steps is better than doing nothing at all. Without question, there's a benefit in diving in and growing as you go.
Find A Motivator
What motivates you? For me, it was, and still is, quotes. I have them engrained in my brain and strategically placed in my space to motivate me. For some, music inspires them. For others is it finding a mentor or learning more about an inspirational person. No matter what your motivator is, immerse yourself in it. At times when you are down, the motivator will be very helpful in pulling you through!
Look for Leadership Opporunities
My involvement in NAIFA and other volunteer community organizations helped me grow my confidence and build leadership skills. These newly found skills served me quite well personally and professionally and they often provided me with new prospects to serve—a win/win situation. You receive when you give of your time and talents.
Check Your Negative Voice
Try to find a friend or family member you trust completely to share the negative noise with. You will be shocked to learn how often the negative voice is completely off base. Having someone point that out to you is just what you need to hear. Sometimes, just the act of vocalizing your thoughts makes you realize how wrong that negative voice is. So why do we listen to it? Make it a point to share your internal dialogue before you choose to believe it.
Use Your Strengths
Determine as quickly as you can what your strengths are so that you can play to them. Finding success by using your strengths will by default build your confidence. Why would we set ourselves up for failure by trying to do everything? The sooner you can hire to your weaknesses or team up with someone who will help fill those gaps, the better.
Sometimes It's An Inside Job
There will simply be times when you will need to get inside your own head and start to believe that you are capable of finding success beyond your imagination. No one else can make you successful. You will need to dig deeply at times and find a whole new gear to shift into—all on your own. It we are so quick to listen to our negative voice; why are we not as quick to listen to our positive one?
It is an exciting time to be in financial services. As I always say, fasten your seatbelt and let's do this thing. We have incredible opportunities in which to find an extremely rewarding profession.
I wish you great success in your search!
A 21-year veteran of the financial-services industry, Juli McNeely, LUTCF, CFP, CLU, is president of McNeely Financial Services in Wisconsin. She is past president of the National Association of Insurance and Financial Advisors, having served as the 126-year-old institution's first female president. She is also a member of MDRT. You can reach her atjuli@mcneelyfinancial.com.
This article appeared in Advisor Today.
Topics: Sales