"Rothification" Emerges As Potential Tax Reform Risk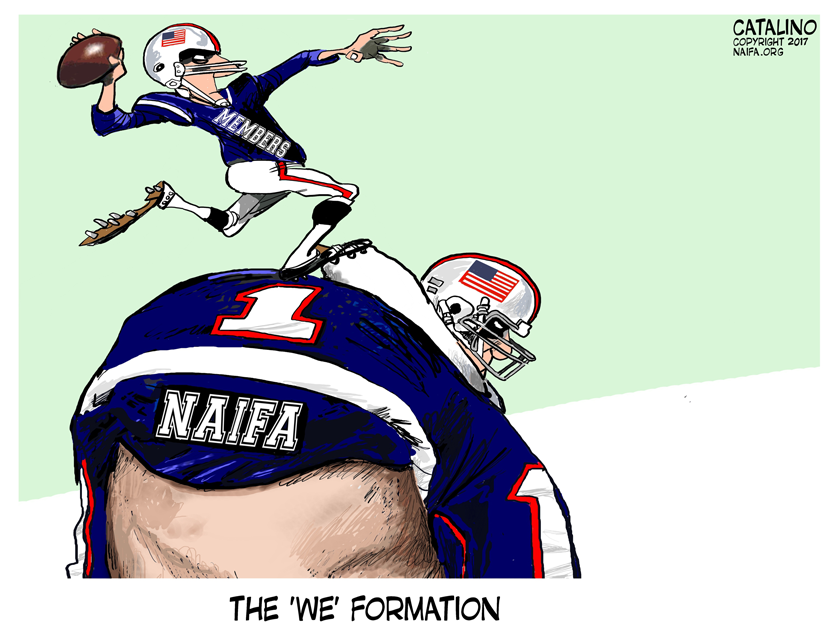 NAIFA continues to monitor the prevailing winds on Capitol Hill as members of congressional tax-writing committees draft tax-reform legislation. Much of their work is occurring behind closed doors, but we know lawmakers are searching for ways to pay for tax cuts that they and the Trump administration have promised. We must be vigilant to ensure that our concerns are heard. Fortunately,NAIFA is the largest and most influential association representing advisors and their clients, and we have a proven track record of advocacy success.
One area where our industry is at risk,as we have mentioned before, is if tax-law writers choose to move forward with "Rothification" of retirement savings plans. While Roth savings (i.e., after-tax contributions that grow tax-deferred and are distributed tax-free) are the right choice for some savers, many small employers rely on the up-front tax savings of traditional, pre-tax funding of retirement plans to incentivize employee savings. Proposals to limit pre-tax contributions to anywhere from $2,000 to $10,000 a year may have some traction, which we believe will harm overall retirement readiness and severely limit the choices of employers and plan participants.
NAIFA believes that such limitations would have detrimental effects on our industry and, more importantly, on the ability and inclination of American families to successfully prepare for retirement. Without immediate tax incentives, many Americans may decide that putting money into retirement accounts is not worth their while. Small business owners may decide that there is less advantage to sponsoring retirement plans for their employees, who could simply set up Roth IRAs for themselves.
Is this really the message the government wants to send to workers trying to do the right thing by preparing for their future financial security? If the government limits pre-tax retirement contributions to, say, $2,400 a year, is that a signal that officials are recommending Americans save only that amount? Advisors and their retirement planning clients need flexibility and the freedom to choose which types of retirement plans meet their individual needs.
Rothification is not tax reform. It would simply shift around numbers on the government's ledger, so that future tax revenues would be available to pay for tax cuts today. In effect, it is robbing future governments and American citizens of needed revenue years down the road. That would be a shameful act.
NAIFA is working with members of Congress to oppose Rothification and push back hard against any unreasonably low limitations on pre-tax retirement contributions. We support full preservation of pre-tax retirement savings.
The tax-reform debate has just begun, and NAIFA is firmly positioned as the voice of the insurance and financial services industry to have an impact on behalf of our members and your clients. With a strong and politically involved membership combined with NAIFA's advocacy prowess and influence, we will make a difference!
Best regards,
Kevin Mayeux, CAE
NAIFA CEO
Topics: Advocacy