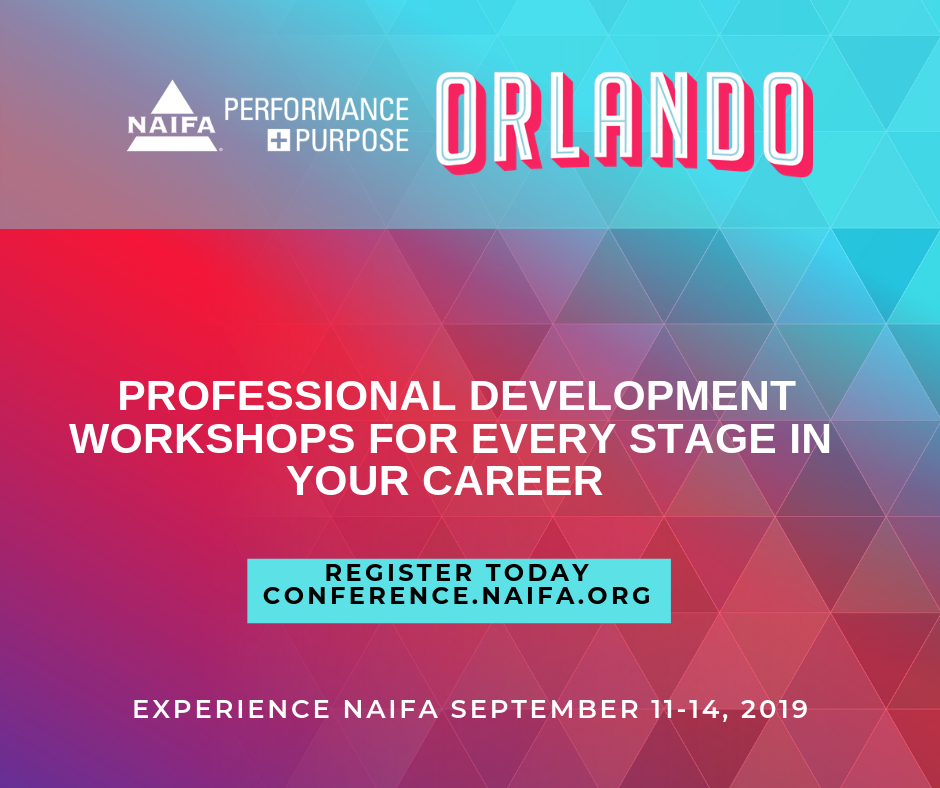 The upcoming NAIFA Performance + Purpose Conference is THE educational conference for financial service professionals that serve #MainStreetUSA. This year's conference brings even more top producers who have insights and tips you need to help American families and businesses achieve financial security.
This year's event has sessions for insurance and financial service professionals at every stage in their career as well as wide variety of tracks.
Here are a few highlights of what to expect at P+P.
Advanced Practice Workshop, featuring Andrew Rinn, Dick Weber, and Kevin Cox
Generational Panel, featuring John Wheeler, Mark Acre, and Steve Cassaday
Succession Planning Workshop, featuring Bob Brown, Ike Trotter, Adam Solano, Randy Kilgore, and Kate Kilgore Cihon
YAT Panel, featuring Kathleen Owings, Corey Anderson, and Taylor Sledge
2 Limited & Extended Care Planning Center (LECP) Workshops, featuring Dan Pierson (LegacyShield), Alyssa De La Cruz (Nationwide), Chris Bruser (Retirement Funding Solutions, a Mutual of Omaha Company), Scott Hall (One America), Chad Eyrich (ASH Brokerage), and Tom Riekse (LTCI Partners)
PowerSession Live, featuring Jim Silbernagel, Van Mueller, John Wheeler, Marv Feldman, and Scotty Brennan
NAIFA Live, featuring Danny O'Connell
Big Ideas Track covering Multiline, Health & Employee Benefits, Advanced Practice, Practice Management, Leadership, Disability Income, Sales & Marketing
3 Keynote Speakers: Scott Mann, Vince Papale, Steve Gilliland
And so much more! If you haven't registered yet, there is still time to get the early bird registration rate which ends on August 1!