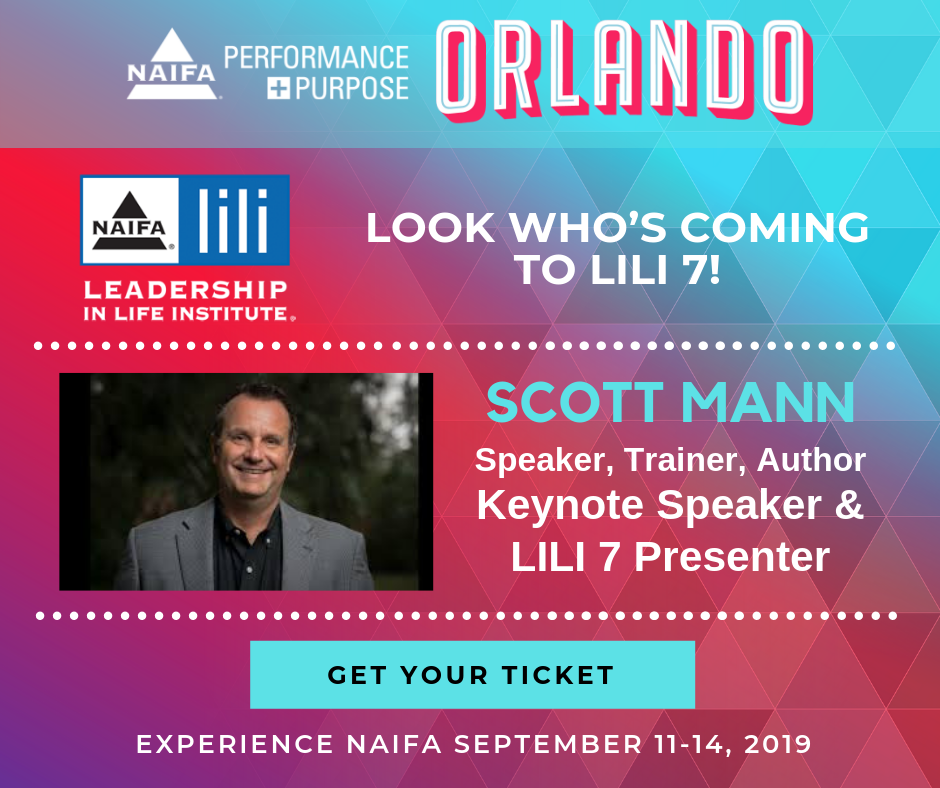 NAIFA's extraordinary Leadership in Life Institute (LILI) would not exist without our dedicated volunteers! We'd like to recognize our current LILI Subcommittee members and past LILI Chairs and have dedicated this conference page to them. Lisa Skinner of NAIFA - Nebraska is the current Chair of the subcommittee and Kenneth Pendley of NAIFA - Georgia is the Vice Chair. Past LILI Chairs who are still involved with the program include Deborah Coulter, Karen Easterling, Jack Curtis, and Brian Wilson.
The LILI program has been running strong for 19 years! The program consists of 6 sessions culminating in LILI 7 which will occur on Thursday, September 12 at the NAIFA Performance + Purpose. Even if you haven't taken the LILI program, you're invited to attend this workshop! This year's event will feature keynote speaker Scott Mann. If you're already registered for the conference, you can upgrade your registration and purchase a LILI ticket! A $50 ticket will get you into LILI 7 and the LILI reception that will immediately follow.
If you haven't taken the LILI program and are curious about it, you can find out more on the NAIFA website.