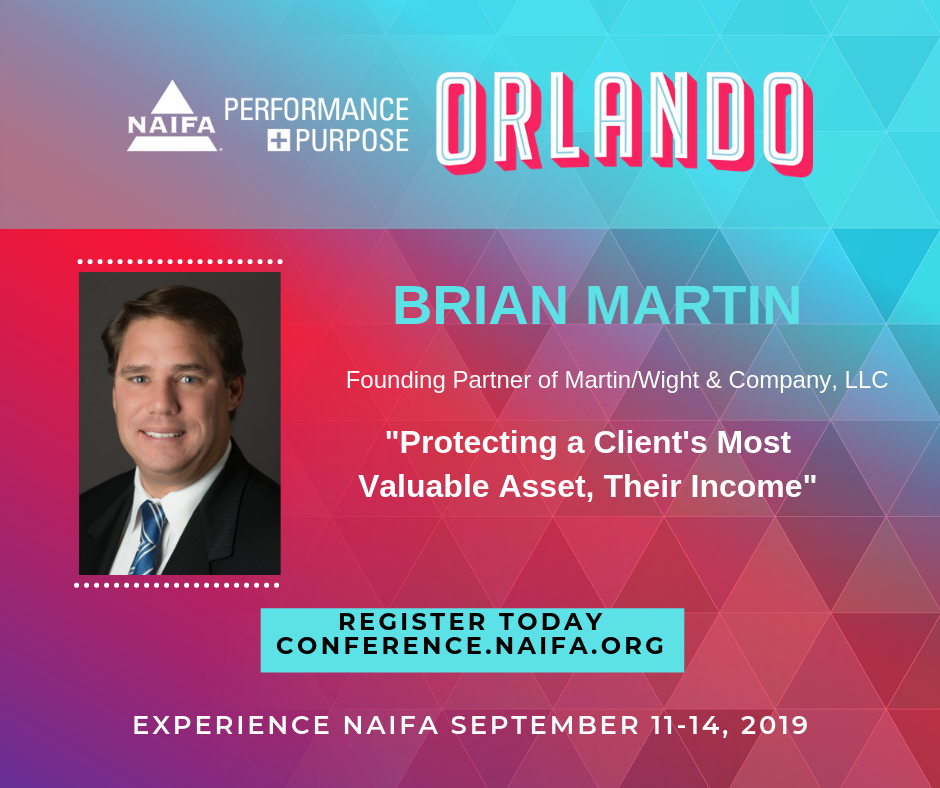 Brian Martin is another highly accomplished workshop presenter leading Friday's breakout session, "Protecting a Client's Most Valuable Asset, Their Income". Brian's session will cover how he positions disability income protection with his clients as an important strategy in the overall financial planning process.
Brian Martin was the founding partner of Martin/Wight & Company, LLC which was established in 1994. He is an Investment Advisor Representative of MML Investors Services, LLC. Brian focuses on building financial planning strategies for his physician clients throughout the country. His firm specializes in setting up Multi-life disability programs for Physicians practices and Hospitals across the country. Along with supporting his individual client's financial needs, Brian works with private practices and hospitals on their retirement plans, benefit offerings and planning issues. His firm has over 10,000 physician clients nationwide.
Don't miss Brian's breakout session on Friday, September 13 at 1:00 pm during NAIFA's Performance + Purpose Conference.