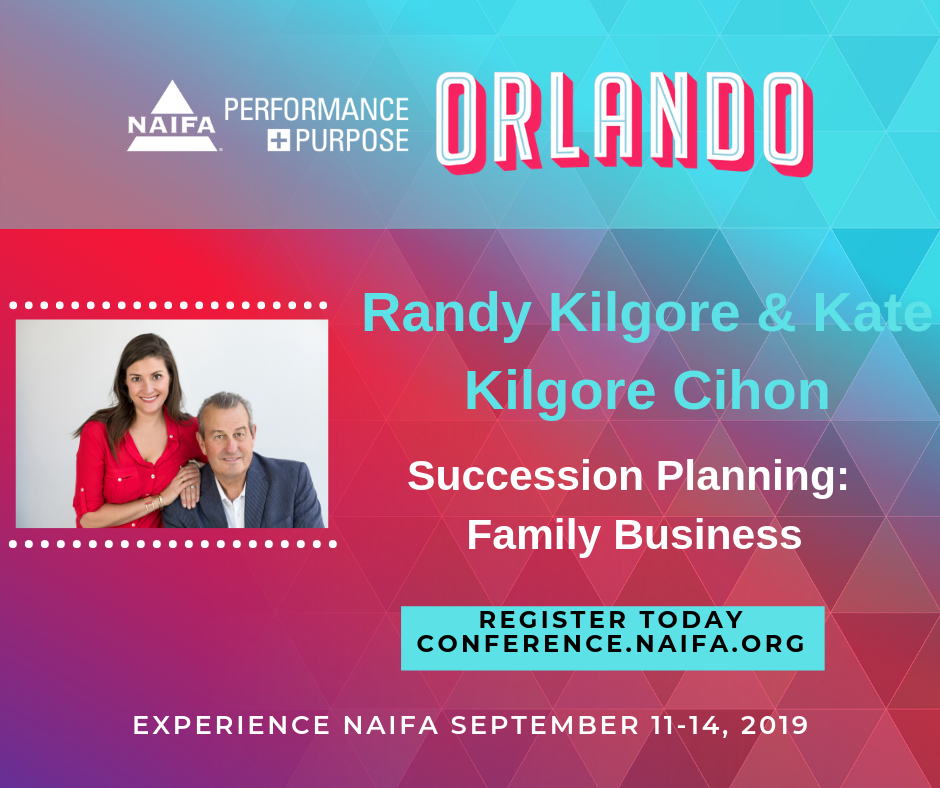 NAIFA members Randy Kilgore and daughter Kate Kilgore Cihon join Ike Trotter and Adam Solano for the Succession Planning workshop on Friday, September 13 at NAIFA Performance + Purpose. Randy and Kate will talk about succession planning when it involves a family business.
Past NAIFA President, Randy Kilgore began his insurance career in 1971. Throughout the years Randy has served and led in many industry related organizations. As a Trustee for the National Association of Life Underwriters (now NAIFA) he was liaison to the Community Service Committee, Federal Law and Legislation Committee, Associations, and the APIC Committee.
Kate joined Randy R. Kilgore & Company in 2009. She strives to help people and businesses succeed. Through a relationship-based approach, Kate designs personal financial strategies for individuals and employee benefit packages for businesses. Her mission is to develop quality relationships with clients by providing strategies designed around their goals and objectives for the future.
Participate in a robust discussion on succession planning from our industry leaders at NAIFA Performance + Purpose.