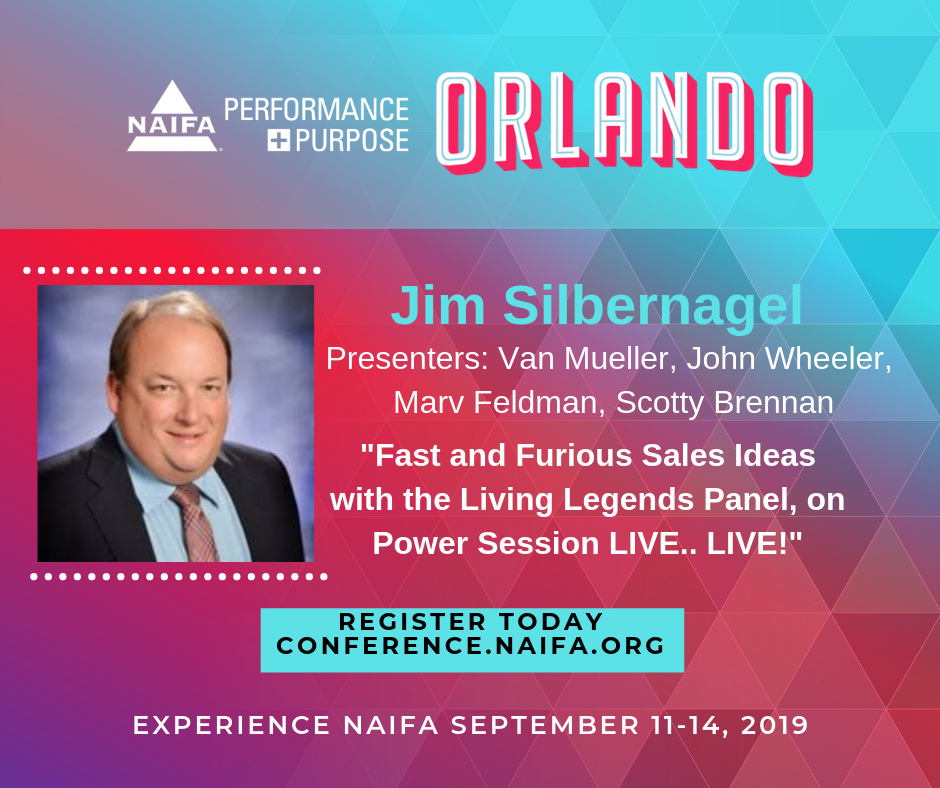 Get sales ideas from five of our industry's living legends in ONE session! This fast-paced session will feature these successful producers firing off their hottest sales ideas one after another. This will be presented LIVE from Performance + Purpose as well as online for the Power Session LIVE webinar audience nationwide. This is a must-see session hosted by Jim Silbernagel featuring Van Mueller, John Wheeler, Marv Feldman, and Scotty Brennan.
Jim Silbernagel built his business in the small, rural town of Kewaskum, WI. By taking a comprehensive approach to planning and learning to apply high-level concepts to his middle class market, he quickly reached MDRT in 1995 and has been qualifying for Top of the Table since 2001. Jim is nationally known for the Power Session LIVE Advisor Webinar Series, on which he was rated 4.8 out of 5 stars by advisors across the country. Jim provides the NAIFA ClientCast® marketing program as a NAIFA Member Benefit, as well as free access for all NAIFA Members to the Power Session LIVE Advisor Webinar Series, which features sales ideas and strategies from the best and most successful advisors in the industry.
Don't miss this live session on Friday, September 13 at 2:45 pm at Performance + Purpose!