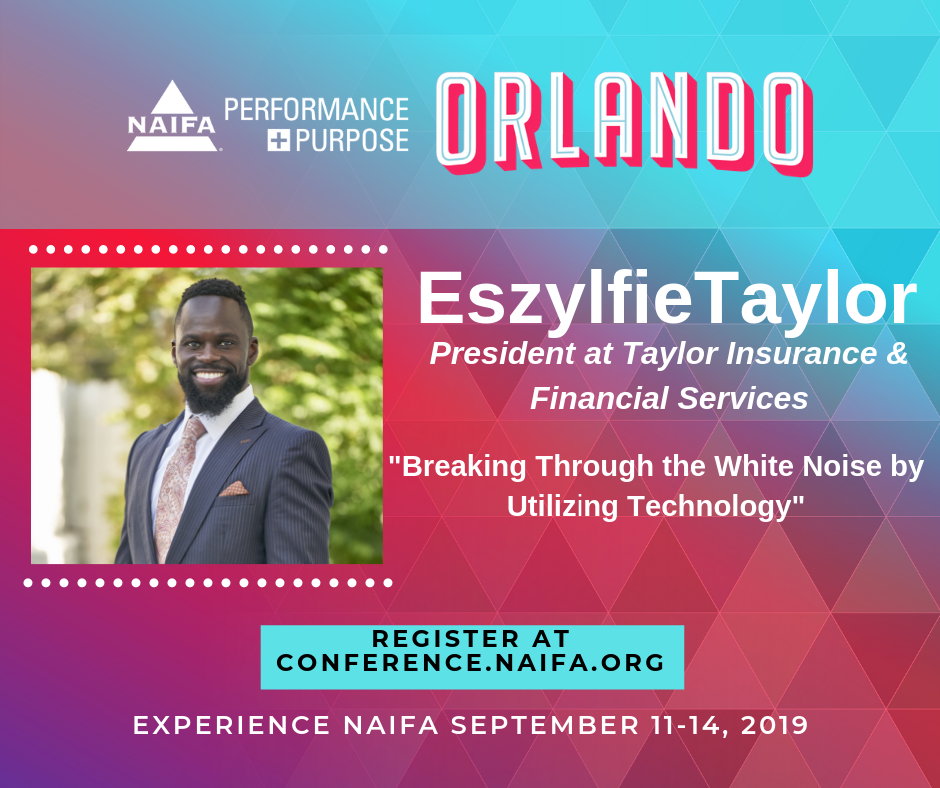 Technology allows us to get access to information, but an advisor needs a way to initiate action for their client on a relatable level. In his breakout session, Eszylfie Taylor will discuss how to create authentic relationships with clients and how to stand apart from 'internet information overload' by avoiding over-complication and effectively relaying value propositions.
Eszylfie will talk about how he built a multi-million dollar practice by harnessing his relationships and using the Internet (social media) to his advantage, and will give tips on how advisors can achieve the same. Eszylfie will teach attendees how to connect with clients using stories and transitioning from being a "salesperson" to a "facilitator", which will allow for more favorable outcomes with clients. Attendees will leave with language, process, and tips they can then apply to their practice.
Don't miss Eszylfie's breakout session on Thursday, September 12 at 2:45 pm.