New Cancer Protection Plan Launched
New Cancer Protection Plan Launched By Ayo Mseka
Aflac has launched the Aflac Cancer Protection Assurance Plan. The new plan design reflects the evolution of patient needs and challenges and covers modern approaches to prevention, early detection and diagnosis, treatment and ongoing care, according to Aflac.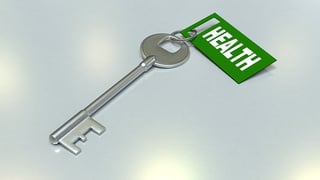 "We recognize that as cancer treatment evolves, so do the needs of policyholders, and so should our products," said Wendy Herndon, second vice president of Product Development and Implementation at Aflac.
"Aflac Cancer Protection Assurance directly aligns with our core value of putting the policyholder at the center of everything we do, helping those facing cancer and their families go through treatment and recovery as worry-free as possible. The newest addition to our flagship product line ties back to the roots of our business as we continue to develop fresh solutions to reshape traditional benefits delivery."
Aflac Cancer Protection Assurance provides more options to help meet the needs of policyholders through all life stages. Coverage is now offered for screening tests and surgeries performed on the basis of genetic testing results, and the wellness payout for early diagnosis is also increased. Other additional benefits include nonsurgical treatment such as immunotherapy, an annual care benefit to help manage costs with delayed effects, and surgery on a non-diseased body part.
Also, every Aflac policyholder can explore My Cancer Circle, an online tool that helps caregivers coordinate volunteers and friends to assist with tasks such as meal preparation or transportation. Through Aflac's partnership with CancerCare, policyholders can get personalized notifications and access instant messaging when they use the My Cancer Circle app.
Other benefits of CancerCareavailable to everyone include:
Educational workshops and publications for both cancer patients and care partners and the bereaved.
Counseling services—face-to-face, online or by phone, from licensed oncology social workers to help patients access practical assistance and resources.
The Aflac Cancer Protection Assurance is available through the worksite, as well as on an agent-assisted, individual-paid basis. It is offered with high, medium and low options—all with Health Savings Account (HSA) compatibility.
To learn more, visit aflac.com.
This article appeared on Advisor Today.
Topics: Financial Planning