Member of the Week - Sara Karweick
Congrats to NAIFA-Wisconsin's Sara Karweick for being chosen as the 2018 Wisconsin Fraternal Insurance Counselor of the Year! The criteria for this award includes; agent's annual production, MDRT commissions, number of life applications written, number of annuity and health ap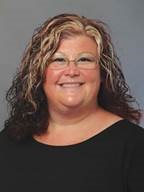 plications, active participation in fraternal activities, percentage of increase in production over last year, persistence rate, community involvement, industry awards and industry involvement. Sara crushed this criteria...making her our first official NAIFA member of the week!
Sara isn't only a Shining Star at Modern Woodmen. She earned NAIFA-Wisconsin's 4 under 40 Award in 2017. She graduated from LILI in 2015 and served on her local NAIFA-Fond Du Lac board for 7 years. Sara is currently serving on the NAIFA-Wisconsin Membership Committee. When Sara isn't being an industry Super Star she enjoys spending time with her husband Jeff of 17 years and their son, Kole.
Congratulations Sara from all of us here at NAIFA!
Topics: #memberoftheweek/ #NAIFAProud/ Member