It's Next Week!

Half-Day Session featuring top speakers in advanced practice estate, business, & retirement planning. Join us in Dallas or virtually from your office/home to participate in our first Level Up workshop brought to you by NAIFA and FSP.
When: August 22nd
Time: 7:00-11 am central
Cost: $99 for NAIFA & FSP Members/ $150 Non-Members/$750 per Agency
---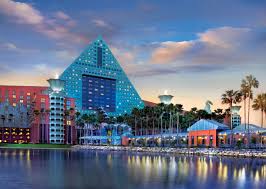 August 19 is the Deadline for the NAIFA Room Block at the Walt Disney World Dolphin Resort!
If you haven't made your hotel reservation yet for NAIFA Performance + Purpose, you have until Monday, August 19 at 5:00 pm ET to access the discounted NAIFA room block!
NAIFA Performance + Purpose has breakout sessions offering actionable takeaways to help grow your business, more opportunities to do good together for the community, more time to spend with your NAIFA member colleagues to make meaningful connections and spend time together with old friends.
Check out our blog articles for the latest news on P+P! They are accessible through the conference website under the Experiences tab. This week we highlight NAIFA members Randy Kilgore and Kate Kilgore Cihon who are part of the Succession Planning workshop at NAIFA P+P.
---

Registration for the September NAIFA Live is Now Open!
The next NAIFA Live broadcast is scheduled for September 13th and will be live-streamed at the Performance + Purpose Conference in Orlando. Danny O'Connell, is the CEO at Next Level Insurance Agency, LLC. He will talk about the importance of having a successful practice as well as a balanced personal life.
---
NAIFA Live is Available On-Demand
Missed an episode? No worries! We have on-demand videos from our past NAIFA Live broadcasts. The August NAIFA Live broadcast featuring David Hultstrom is now up on the NAIFA Live Archive page!
---
Two Limited & Extended Care Planning Center (LECP) Workshops at P+P
Don't miss these two workshops sponsored by NAIFA's Limited and Extended Care Planning Center.
"Innovation in the Extended and Long Term Care Marketplace" takes place on Thursday, September 12 at 2:45 pm and will feature Dan Pierson (LegacyShield), Alyssa De La Cruz (Nationwide), Chris Bruser (Retirement Funding Solutions, a Mutual of Omaha Company) and Scott Hall (OneAmerica).
Friday's session, "Having a Partner to Help Grow Your Sales", starts at 4:30 pm and features Chad Eyrich (ASH Brokerage), Tom Riekse (LTCI Partners), and Denise Gott (ACSIA Partners). Both sessions will be moderated by Carroll Golden, Executive Director of NAIFA's Limited & Extended Care Planning Center.