You Asked. We Answered.

1/2 Day Session featuring top speakers in advanced practice estate, business, & retirement planning. Join us in Dallas or virtually from your office/home to participate in our first Level Up workshop brought to you by NAIFA and FSP.
When: August 22nd
Time: 7:00-11 am central
Cost: $99 for NAIFA & FSP Members/ $150 Non-Members/$750 per Agency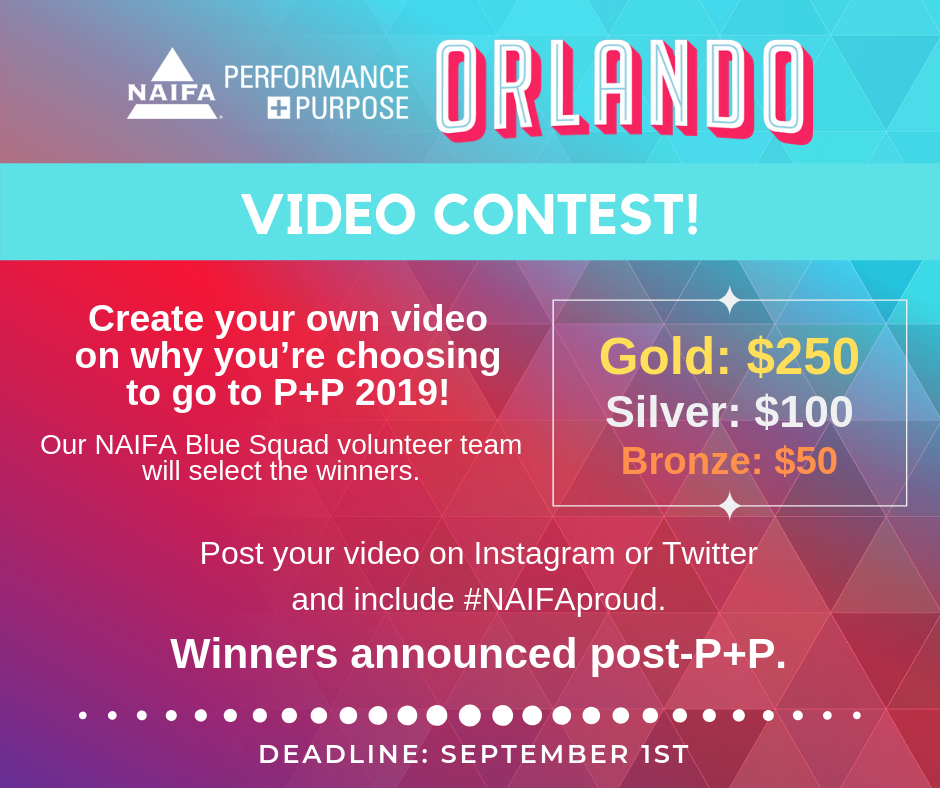 Win Money for Attending Performance + Purpose!
Do you want to win money for attending this year's NAIFA Performance + Purpose Conference? Create your own video on why you're attending and post it on Instagram or Twitter and include #NAIFAproud! Our NAIFA Volunteers will select the winners post-P+P and let you know by email.We will praise all winners on social media following the conference. Official rules are here.
Performance + Purpose is THE
educational conference
for financial service professionals that serve MainStreetUSA. This year's conference brings even more top producers who have the insights and tips you need to help American families and businesses achieve financial security.
Early bird registration ends Aug 1
.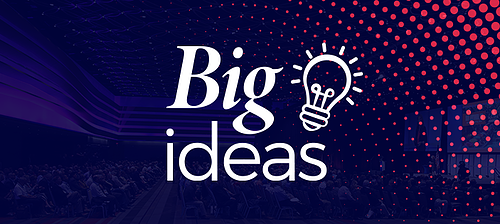 Big Ideas Webinar Series:
Did you miss Brenton Harrison's webinar entitled "Become a Social Magnet to Accelerate Relationship Building"? If you did, you missed a phenomenal presentation about how to use social media with the blessing of the compliance department!
The Big Ideas Webinar series leads up to the Big Ideas Workshop being held at Performance + Purpose this year.

Registration for the August NAIFA Live is Now Open!
The next NAIFA Live broadcast is scheduled for August 8 and will be hosted by NAIFA - Nebraska. David Hultstrom, President of Financial Architects LLC, is the featured presenter. David will give insight into a couple of common themes and questions presented to insurance advisors and financial planners.
NAIFA Live is Available On-Demand
Missed an episode? No worries! We have on-demand videos from our past NAIFA Live broadcasts. The July NAIFA Live broadcast featuring Curtis Cloke is now up on the NAIFA Live Archive page!

WIFS Event Opportunity

Don't miss your chance to Own Your Destiny with WIFS and hundreds of insurance and financial services professionals this October for three days of professional development, networking and education! NAIFA members can register at the WIFS member rate by using code NAIFA19 when registering (that's $200 in savings!!!)
Three Reasons to Attend
Professional Development: With session topics ranging from cybersecurity to recruiting and retaining millennials to fighting elder financial abuse, there's something for everyone!
Networking Opportunities: Connect with like-minded professionals who are passionate about shaping the future of the industry.
Industry-Leading Speakers: Our diverse lineup of subject matter experts guarantee attendees will walk away with smart strategies and actionable tactics that will take their business to the next level.
Attendees always walk away with smart strategies, actionable tactics, eye-opening inspiration, and connections with the women and men who are shaping the future of the profession. With 11 general sessions, 20 breakout sessions and more than 10 networking hours, this is one Conference you don't want to miss this fall!