If you are an advisor on a budget, and need tips on how to gain the attention of your prospects, then read this article to learn about some low-cost marketing techniques that can lead you to success. Having a well-thought-out strategy is important to help you stand out from other advisors. Additionally, you will learn how to create a solid game plan, and build your list of prospects.
Marketing on a Budget by Bryce Sanders
Not to worry. Try out some of these low-cost techniques and gain the attention of your prospects.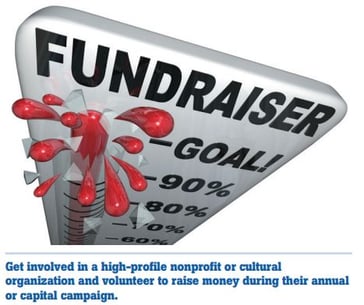 If you're an advisor on a budget, it's likely that your prospecting efforts center on sending out prospect letters and email messages as well as making cold calls. These strategies are okay, but they are also used by many advisors looking to gain your prospect's attention.
What you need is a well-thought out strategy to help you stand out, gain some exposure, and hopefully acquire more prospects. Let's take a look at some low-cost ways to help set you apart and build name recognition.
Adopt a road
Road-beautification projects often team local highways with local businesses.
What you do: Contact City Hall and ask if they have similar programs, if you can adopt a one- or two-mile stretch of a well-trafficked road, and how often you are expected to mount a cleanup of that stretch. They usually post your name and organization on a sign at a strategic point on the road that you adopt.
Why it works: Hundreds, even thousands of commuters, will see your name every day as they drive by. You are supporting their community, which helps you gain name recognition.
Place small ads in religious bulletins
Your religious institution likely publishes a weekly bulletin, which sometimes features business-card ads.
What you do: Take out a businesscard ad for several months in that bulletin, making sure to get upperright-hand-side placement if possible.
Why it works: People who read these bulletins see your ad week after week. They might discard the bulletins, but your name stays in their minds. Many people prefer doing business with people who share similar beliefs.
Push out updates on LinkedIn
Have you built up a network of 500+ LinkedIn connections? If you have, push out updates to them to stay top of mind.
What you do: Read an interesting article lately? Assuming it's legal to distribute a link to that article, compose a short sentence explaining why the article is relevant to members of your network. Attach the link and post as an update.
Why it works: Your homepage on LinkedIn shows updates, news and anniversaries from members of your network. You gain visibility and members learn something new.
Contact people in the news
The business section of your local paper usually carries a list of the names of people who are promoted or those who have just moved to the area. Make it a point to congratulate those people.
What you do: Clip the article from the newspaper, take it to the office supply superstore, and get it laminated. Then, send the laminated copy to these folks, together with a letter of congratulations printed on stationery that has your letterhead.
Why it works: People like to read about themselves, and for most people, it is a big deal to be featured in a newspaper. The laminated copy you send to them is durable and they will remember who sent it.
Cost: Very low. It includes the cost of laminating the pad, and postage.
Help raise funds for charity
Get involved in a high-profile nonprofit or cultural organization and volunteer to raise money during their annual or capital campaign.
What you do: Work on a volunteer committee that identifies prospects for the fundraising effort, and approach these prospects alone or in teams. (These are their prospects, not yours.)
Why it works: Since as an advisor you are good at making a case and asking for the order, you will make a good impression on your fellow committee members as you help them raise funds. The organization's higher-ups, who are usually business leaders or local professionals, will also get to know you better.
Cost: Zero, although you will be expected to contribute personally.
Serve as a local expert
Many TV and radio stations need sound bites, and newspaper reporters need quotes for stories they are working on.
What you do: Assuming that your compliance department approves, write articles on a couple of areas in which you are knowledgeable, such as retirement planning or saving for college. Send these to the appropriate person at your local TV or radio station, as well as to your local newspaper.
Why it works: Local media often run major financial stories that need additional explanation from someone in the financial services industry. You become a free resource to them, and in turn, you gain some exposure.
Cost: Zero. Place business card ads in your college alumni magazine Name recognition among your college peers can be productive word-of-mouth advertising.
Place your business-card ad in your alumni magazine and let it run for several issues. It's a good idea to also list the year you graduated.
What you do:

Gain permission from your compliance department. (State registrations might be an issue.)
Why it works: Many alumni think highly of their school and prefer doing business with
fellow graduates. Former classmates might even recognize your name and contact you for help or advice.
Cost: My college alumni magazine charges $75 per ad insertion. Assuming there are quarterly issues, that's about $300 a year. Obviously, rates will vary from one school to the next.
Get to know your religious leader
Religious leaders are often approached by their parishioners who need financial advice.
What you do: Volunteer at your religious institution and get to know the leader and key volunteers. Explain what you do for a living and how you help people in a wide range of financial situations.
Why it works: Older parishioners who need additional income or receive inheritances sometimes rely on their religious leaders for advice on what to do. Because this is not within their area of expertise, these leaders might refer them to you for help.
Attend community events
Many in the world are perceived as takers, while people who are involved in their communities are often seen as givers.
What you do: Join four community organizations that host monthly events. Spend one night a month with each of them, and set a goal to meet six new people at each event.
Why it works: You will meet hundreds of people, who, over time, will become comfortable with you and hopefully ask you for help or advice.
Cost: Low. Dues or admission costs are usually nominal.
Bryce Sanders is president of Perceptive Business Solutions, Inc. in New Hope, Penn. He provides high-net-worth client acquisition training for the financial services industry. His book, Captivating the Wealthy Investor, is available on amazon.com.
This article appeared in Advisor Today.
Topics: Lead Generation