Majority of Women Now Responsible for Household Finances
According to the October 2016 study from Allianz Life Insurance Company of North America, Allianz Women, Money, and Power Study, 51 percent of women claim that are the CFO of their household. Top worries of this population are running out of money in retirement and managing the rising costs of health insurance.
Majority of Women Now Responsible for Household Finances by Ayo Mseka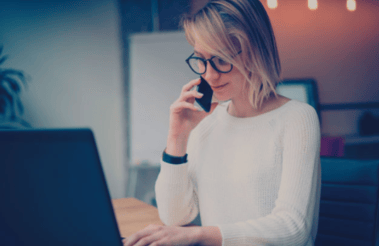 While most feel secure, many are uncertain about their financial decisions.
Women are taking the reins of their household finances but many are still hesitant to do so when managing their careers, according to the updated Allianz Women, Money, and Power Study from Allianz Life Insurance Company of North America.
The majority of women in the study (51 percent) claim they are the chief financial officer (CFO) of the household, and more married women (37 percent) report being the primary breadwinner of the family (compared to 31 percent in the 2013 study). Additionally, 53 percent of women report they either have a "great deal of responsibility" or they "do it all," when managing the household's long-term savings and investments.
Despite having such a large impact on household finances, the number of women who say they "have more earning power than they've ever had" has decreased to 50 percent (compared to 57 percent in 2013). Factoring into this perceived decline in earning power, less than half (44 percent) claim they have 'leaned in' at work by asking for a raise or promotion they thought they deserved.
"Women are taking a larger role in managing household finances and are gaining more responsibility for the financial success of their family," said Allianz Life Vice President of Consumer Insights Katie Libbe. "The savviness that women exhibit with their household finances can translate to being more assertive and having confidence to take risks in their careers."
Financially Savvy But Uncertain About Decisions
The survey also found that the majority (58 percent) of women feel they are more financially savvy than their spouse or partner, and nearly seven out of 10 respondents (67 percent) report that becoming more knowledgeable and involved in managing finances made a difference in their quality of life. However, while 68 percent say they feel financially secure, many still report uncertainty about their financial decisions. Sixty-one percent of women wish they had more confidence in their financial decision-making and 63 percent wish they knew more about financial planning and investing.
"While women may be satisfied with their current financial situation, having more financial knowledge can help build a better future and instill confidence," added Libbe. "By utilizing available resources or working with a financial professional, women can gain the insight they need to achieve financial security."
Fears and Concerns
Even though most women claim they are financially savvy, nearly two-thirds report financial information and the various investment options available to them can be overwhelming. Additionally, running out of money in retirement and managing the rising costs of health insurance remain the top worries that keep women up at night.
Having the right support can make a major difference. Thirty percent of women report using a financial professional for guidance and 75 percent of those wish they had done it sooner.
Still, many women feel left out of the financial planning conversation. More than half (51 percent) claim the professional treats their spouse/partner as the decision-maker, and this happens regardless of whether the financial professional is male or female. Choosing a financial professional who understands the needs of the modern family and can help sift through investment choices is a key factor for women.
When asked what type of advice women should pass on to their daughters or granddaughters about money, women thought future generations should focus on having financial independence and creating a good financial plan. The vast majority of respondents advised them to: start planning early (81 percent), not depend on others for financial security (72 percent), create a good financial plan (72 percent) and learn how to invest money (65 percent).
In comparison, a smaller number of women (56 percent) advise their daughters or granddaughters to advocate for themselves (or 'lean in') at work to get the salary they deserve.
"It is increasingly important to establish a solid financial foundation that can keep up with increased costs of living, and this all starts with earned income," added Libbe. "As more financial responsibility lands on women's shoulders, working women need to advocate for themselves to gain the equal earning power they deserve. Future generations of women who see this behavior will then be more confident to do the same, lessening the income disparity we see today."
The study was commissioned by Allianz Life Insurance Company of North America in October 2016, with some questions resurveyed from the 2013 Allianz Women, Money, and Power Study. 1,416 women, ages 25-75 with household income of $30,000 per year or higher, completed the online survey.
Topics: Diverse Markets/ Women Advisory Group