Looking for Prospects in All the Right Places
Networking events, social media and speaking engagements—these are a few of the sources with prospects for a thriving practice.
Looking for Prospects in All the Right Places By Toni Harris Taylor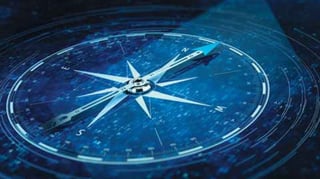 How do you feel when you think about prospecting? Yippee! or Yuck? Depending on the prospecting method you are using and where you are looking for potential clients, I can see how it can go either way. But as you probably know, consistent prospecting

In this article, I will share some ideas that will open your eyes to where you can search for highly-qualified prospects so that you can start feeling good about doing something that is essential to the success of your business. is necessary to keep your pipeline of prospects full and to increase your sales. Without consistent prospecting, your business will quickly dry up and life will become difficult for you and your employees.
Networking Events
Networking events are among the best places to locate your ideal prospects—and the most desirable events are those that attract people in your target market.
The most critical part of finding your prospects in the right places is to know who members of your target audience are and where they hang out. Since you cannot be all things to all people, it is imperative that you define a crystal-clear target market.
If you have trouble defining your target market, get help from your manager or coach about the types of people you want to do business with. Find out the types of organizations or associations that cater to your target market. Are you a member of those organizations? Do you attend their events? If the answer is no to these questions, now would be a great time to join these groups and start participating in their events and meetings.
Social Media Networks
Facebook and LinkedIn are prime prospecting grounds for strategically pursuing leads. Strategic pursuit means that you know specifically who your prospect is by name and/or by title. LinkedIn is primarily for connecting with leaders in business. If your target market consists of human resources directors, CFOs or CEOs, for example, then LinkedIn is the correct place for you.
As you use LinkedIn, please don't aggressively "pitch" your prospect. Build a relationship first by reviewing your prospect's profile and then establish a common ground perhaps between mutual connections, school, previous employers, etc.
"Message" your prospect to see how you can help them and begin the relationship. Introduce yourself, explain what you do, ask how you might add value to their business, what they need and how you might serve them. When you use these techniques, you will be surprised at the number of conversations you can start.
Then there's Facebook. Ah! Yes. Facebook. Facebook is ripe with prospecting clues because this is where everyone shares the good news (and the bad news) of their personal and professional lives. Your Facebook friends give you hints that they need you all the time. They post their weddings, engagements, births, deaths, job changes, illnesses, and pictures of their adorable children and grandchildren. All of these are prospecting clues.
For example, if someone in your network posts that they just got engaged, that's a clue. Instead of just scrolling by, stop, comment (don't just like because it doesn't make you stand out) with a congratulations message and then go to messenger or pick up the phone and talk to them about their engagement. Get them talking about their fiancé and their wedding plans and then ask them if they want a premarital financial analysis. BAM! Just like that, you have an appointment!
Connect with your network and clients and pay attention to your news feed, and your friends will tell you exactly what you need to know to add them to your prospecting list.
Speaking Opportunities
Another great way to prospect is through the audience at a presentation. If you are a speaker at a networking meeting, for example, you get to stand out from everyone else and you have an opportunity to magnetically attract your ideal prospects.
Speaking is an awesome way to showcase your expertise and be the expert in the room with instant credibility. However, speaking is not just showing up and delivering a talk. It's also about having the talk strategically laid out so that it will attract your prospects to the point at which they will schedule an appointment with you. Speaking can get you more prospects in an hour than you can get by cold calling prospects in a week.
Prospecting is easy if you learn how to network in the right places, use social media to build relationships the right way and speak to the right audience that has your niche prospects. Combine these three strategies by networking in your target market, connecting with your network social media and paying closer attention to their posts, as well as by speaking, and you will change your attitude about prospecting from yuck to yippee!
Toni Harris Taylor is a motivational marketing coach and speaker, Drastic Steps Marketing—Top 6 Coach. Contact her at toni@drasticstepsmarketing.com.
This article appeared in Advisor Today.
Topics: Networking