Legacy Story | Richard and John Nilmeier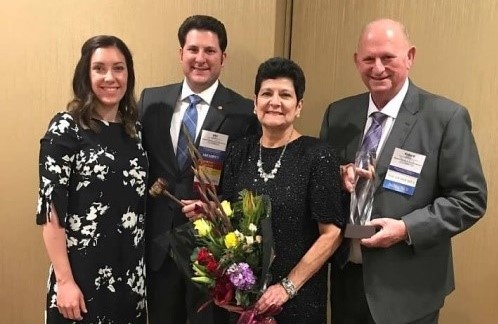 I joined this business because I have always loved interacting with people and enjoyed the concept of investments and financial planning. Joining my dad seemed to be a natural fit. He was looking for a successor; I had just graduated from college with a business degree emphasizing financial planning. He told me to interview around and to be sure before I decided to join him. He didn't want me to feel pressured. We've always worked well together and it seemed to be the right direction for me. Fourteen years later, joining his company was one of the best decisions I ever made.

I joined NAIFA because I knew it was the right thing to do (and because Dad made me). My dad was a past state president so I knew what NAIFA did and why it was important. I joined to make sure my voice was heard in Sacramento and Washington D.C., through my membership dollars. This decision opened up a whole new world to me; a world of LILI, mentors, friends and people who genuinely cared about my success in this business. Never before had I met people who would be willing to spend time and energy in my industry upbringing simply because they cared about me and this industry. NAIFA people are some of the most giving, genuine and caring people I know. This is why I'm a NAIFA member!
Topics: Member/ LILI/ Testimonials/ #NAIFAProud/ Family Business/ Legacy