IUL Insurance with Cash Growth Flexibility Launched
IUL Insurance with Cash Growth Flexibility Launched
Lincoln Financial Group recently announced the latest addition to its broad suite of life insurance products, Lincoln WealthAccumulateSM Indexed Universal Life (IUL). Lincoln WealthAccumulateSM IUL provides clients the flexibility to achieve a wide range of financial goals as life changes, offering significant cash value growth opportunities and supplemental income through distributions, the company notes.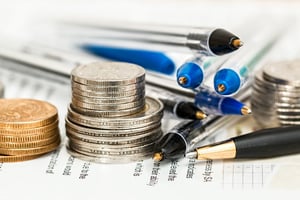 "As clients move through life's stages, financial planning needs evolve, requiring solutions that can keep pace," said Stafford Thompson, Jr., senior vice president of Life Product Management, Lincoln Financial Group. "With its significant growth and distribution potential as well as optional features, Lincoln WealthAccumulate IUL is a potential financial resource to use throughout life—from providing financial security for loved ones early on to paying college tuition or protecting a business in the middle years to planning for retirement or living benefits later in life."
Cash Value Accumulation
With Lincoln WealthAccumulate IUL, clients can pursue cash value growth potential based on their long-term goals and downside protection preferences, with a choice of three indexed accounts. These accounts give clients the potential to earn interest up to a maximum cap based on the performance of the S&P 500 Index. Each account also gives clients an interest bonus for positive market performance. Clients have the freedom to allocate in one or all three account options:
Perform Indexed Account—For those who want the most upside potential at an additional cost
Balance Indexed Account—Offering a balanced approach to upside potential and downside protection
Conserve Indexed Account—For those who prioritize guaranteed features with upside potential
Even in a declining market, clients never face a market loss because each indexed account offers downside protection with a guaranteed minimum return, according to the company.
Throughout their lives, clients have the flexibility to change allocations to respond to different market conditions or their evolving needs. They also have the flexibility to access their policy's cash surrender value at any time as a source of supplemental income for retirement or other needs and milestones.
"Life insurance can play a role in growing, protecting and passing on family assets as part of a well-rounded financial portfolio," said Andy Bucklee, senior vice president of Insurance Solutions Distribution, Lincoln Financial Distributors. "Advisors have clients who are accumulating cash, nearing retirement or protecting their legacy, and Lincoln WealthAccumulate IUL is a flexible, transparent solution that can adapt to meet those needs."
Added Protections
In addition to offering the financial security of a death benefit, Lincoln WealthAccumulate IUL is available with Accelerated Death Benefits Riders (ABR), including Lincoln's newest ABR, Lincoln LifeAssureSM, which has no upfront costs. These living benefit options provide a source of supplemental funds in the event of permanent chronic or terminal illness.
Lincoln WealthAccumulate IUL also offers several features designed to help business owners protect their business, their employees and their legacy, that include offering high early cash values through the Exec Rider and the Surrender Value Enhancement Endorsement. These features allow business owners to reposition current company assets to purchase life insurance while minimizing impact to the balance sheet, or provide collateral value to qualify for premium financing arrangements.
Lincoln WealthAccumulate IUL is immediately available through Lincoln's national network of distribution partners (in states where approved).
For more information on the product, visit the Lincoln Financial Group website.
This article appeared on Advisor Today.