Improving Gender Diversity at the Workplace
Research by Boston Consulting Group has identified initiatives that can help organizations looking to increase gender diversity. By implementing these programs into your corporate culture have shown to improve retention and advancement.
Improving Gender Diversity at the Workplace By Ayo Mseka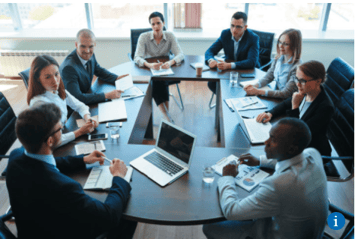 Here are a few "hidden gems" and proven measures to really move the needle in promoting gender diversity.
Boston Consulting Group's (BCG) research has identified a set of initiatives that the firm says are underestimated by many organizations seeking gender diversity. These initiatives, the firm notes, tend to improve retention and advancement, and address the fundamental obstacles that women encounter and leaders fail to recognize. Here are a few of these hidden gems.
Implementing flexible work program. Flexible work—including part-time positions, paid family leave, working remotely, and additional or unpaid vacation—was the top-ranked initiative among the group BCG studied. More than half of all respondents, and 59% of women, cited it as the single most effective gender diversity intervention. Yet only 34% of senior male leaders agreed with them.
The demand for flexible work programs is likely to grow. Among both men and women younger than 30, flexible working was the top-ranked intervention. Among the executives BCG interviewed, 55% said that male as well as female Millennials clearly want flexibility and that their companies are under increasing pressure to accommodate these employees.
Eliminating biases in evaluations and promotions. Flexible work programs can help retain talent, but eradicating any inherent biases in the system is key to ensuring that women can advance to the C-suite, according to BCG. While many US company leaders may argue that they operate in a genuine meritocracy, research by Catalyst and other organizations suggests otherwise, BCG notes. Most managers and executives are subject to unconscious biases that affect how they hire, evaluate, and promote people. Identifying these biases and systematically eliminating them will go a long way to creating a more balanced workforce.
Closing the gender pay gap. It's somewhat astonishing that in 2017, female employees in the US are still paid measurably less than men for the same work. Although this is a chronic issue, companies can use data and structured steps to address it. For example, they can conduct company-wide reviews to ensure that people in equivalent roles are on the same pay scales, and they can eliminate salary negotiations, which research by Catalyst suggests can disproportionately benefit men and perpetuate pay disparities. Ultimately, taking intentional, corrective action is the surest way to ensure that all employees will be paid fairly for their work.
Creating networking opportunities for women. Companies should also consider actively supporting networking forums—for example, employee resource groups—for women. Such groups enable women to connect on a wide scale, particularly when they are significantly outnumbered at an organization or work in far-flung locations. Networking forums can facilitate women's coming together, sharing experiences, and identifying role models who they might not otherwise encounter. When done well, networking forums create a strong sense of affiliation and improve retention of women in middle management.
Involving men as gender diversity champions. The data on this point is incontrovertible: the more that men are involved in a gender diversity program, the more progress the company makes. Men dominate the leadership teams at most companies, and if they don't buy in, nothing will change.
Offering executive coaching. Women value executive coaching, particularly at key inflection points in their careers. Such relatively small investments can put women on a stronger career trajectory and set them up for future leadership, ultimately yielding a high return. Furthermore, these investments send a clear signal to highperforming women that the company values them, increasing their confidence in themselves and convincing them that they are able to take on more ambitious career goals.
Proven Measures
Female employees and senior leaders deem the following proven measures effective:
Showing strong CEO leadership and having middle management at all levels invested in the change. Among the executives BCG interviewed, a staggering 73% cited CEO leadership as one of the top priorities for improving gender diversity. It is crucial also for middle management to be invested in the change. Our research found that middle managers tend to be more resistant. On average, they are 5 percentage points less willing to change their behaviors to further gender diversity than are senior managers. Yet middle managers have a far more direct impact on the day-to-day experience of female employees. If middle managers do not support gender diversity, it simply will not happen, no matter what the CEO says.
Tracking progress with KPIs and metrics and linking real consequences to performance evaluations. Companies need to carefully select meaningful diversity metrics to gauge their progress. Even better, linking progress on these metrics to performance evaluations helps give real teeth to diversity efforts. However, metrics that become quotas regarding the number of women at the company or in a particular role can be polarizing, and the employees and leaders surveyed considered them to be among the most controversial interventions.
Highlighting senior leaders as visible role models. A second proven measure is making sure that the company has senior people who can serve as visible role models to women at lower levels. Role models can help women see a clear, feasible path to the C-suite. Notably, senior men—for example, male leaders who have climbed to the top while balancing significant non-work responsibilities or men who are part of a dual-career household and are seen to juggle family life and work effectively—can be just as inspiring as senior women.
Matching career sponsors with high-potential women.Sponsorship programs—in which the company identifies promising women and matches them with senior leaders who can advocate for their promotions, team assignments, and training and development—generate results. And the absence of such programs can hurt.
To achieve meaningful gains, sponsorship requires strong and systematic processes involving sponsors who are willing to go the extra mile—and stick their necks out—to ensure that talented women advance through the organization.
Creating robust antidiscrimination policies that make a clear value statement to staff. Antidiscrimination policies may seem like baseline measures, but establishing them provides company leaders with the opportunity to take a public stand and clearly signal their commitment to gender diversity. Companies that go beyond the basics, drafting a strong and clear message, and then educating their employees on the policy and what it means, can revamp their culture.
This article appeared in Advisor Today.
Topics: Diverse Markets/ Women Advisory Group