Ideas to Help You Sell More!
No matter how long you have been in financial services, there is nothing like a good idea to help put you in front of highly-qualified prospects or refine your sales techniques. Some of the industry's best thought leaders share their latest tips and ideas.
Ideas to Help You Sell More! By Joe Russo, Doug Waters, Toni Harris Taylor, Bryce Sanders, Angus McQueen and Sandro Forte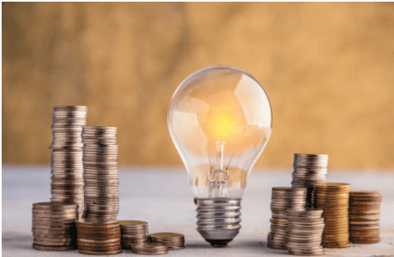 The task of selling more of the products and services you offer has just been made.
No matter how long you have been in financial services, there is nothing like a good idea to help put you in front of highly-qualified prospects, refine your sales techniques or move you closer to finalizing that sale you have been working on for months. To help you with these challenging tasks, we reached out to some of the best minds in the industry—and this is what they had to say.
Doug Waters is Second Vice President of IDI sales at The Standard.
Try to make the IDI sale a part of your life insurance sale.
I've found that one of the best ways to sell individual disability insurance (IDI) is to bring it up as part of the life insurance sale. What is life insurance, after all, but a form of income replacement? Breadwinners insure their lives so that, should they die prematurely, their families can carry on financially. But why close only half of the income-protection loop? What if your client were to get seriously sick or injured—and survive? Industry statistics are clear: You're far more likely to become disabled during your working years than to die. But many advisors behave as if the opposite were true; they're diligent about making sure their clients have adequate life insurance, but far too often neglect the greater risk of disability.
IDI is a natural companion sale to life insurance. You can say to your client, "Besides protecting your family in case you die, we need to make sure they—and you—are protected in case you get sick or injured and can't work. That's where IDI comes in."
Some life insurance agents are reluctant to sell IDI because they lack expertise. If that describes you, seek out one of the fine IDI brokerage agencies around the country— their role is to help advisors like you sell IDI confidently and efficiently. And don't forget that a big advantage of selling life and IDI together is that clients can get medically underwritten for both products at the same time. This saves them time and hassle, compared to buying IDI at some future date.
Bryce Sanders is president of Perceptive Business Solutions Inc. He provides HNW client acquisition training for the financial services industry. His book "Captivating the Wealthy Investor" can be found on Amazon.
To get new clients, ask your clients to introduce you to friends with problems.
People with problems can be better prospects than those without. They need financial solutions and you might be able to help. Here is one way you can help a client's friend with a problem. Many people buy mutual funds or separately managed accounts. If they complain, it's often about fees, the level of service they are receiving or the poor performance of their investments relative to the stock market indices.
To increase your chances of converting some of these prospects into clients, consider using either of the scenarios below when talking with your existing clients:
Who do you know who uses professional money management and is dissatisfied with the relationship? I would be interested in talking with him or her.
Who do you know who uses professional money management and is dissatisfied with his portfolio's performance? I would be interested in talking with him or her.
With each approach, you have accomplished three things:
You have prequalified the prospect with the "professional money management" expression. If they use it, they know what it means. If they don't, they will likely ask.
You have kept the focus on fees/service or performance. Are they dissatisfied? Note the expression "relative to the market." Sometimes making money is not an option.
You didn't say you could do any better. You just want to talk with them—which is very low key.
Once you use either of these approaches, you will soon have your friends and clients looking for someone with a problem that you can solve. When they come across someone who is complaining, they will want to help him by giving him your name.
Position yourself as a better alternative.
It's highly likely that everyone you want as a client is already someone else's client. I once talked with a restaurant owner who had a relative who sold chicken parts. Whenever he met another restaurant owner socially, he would say: "I'm sure you are happy with your current suppliers. If anything ever changes, please give me a call."
This approach can work for you, as well. At a party, for instance, you meet someone who asks you what you do for a living. Once you tell him you are a financial advisor, they most likely will tell you they already have a financial advisor or insurance agent.
You can change this familiar scenario by saying: "I'm sure you are very happy with your advisor. Here's my card. However, if anything ever changes, please give me a call." After this, you can change the subject.
With this approach, you are establishing yourself as the alternative. Years ago, my first manager told me that prospects often keep the card you gave them. Then when a problem develops, such as a change in the amount of attention they are receiving from their advisor or an account reassignment after their advisor leaves the firm, they realize that they now have an alternative. It isn't a question of finding a new advisor—t's simply about calling you, a person who made a positive impression on them earlier. For them, relief is just a phone call away. When you do receive the call from them, you need to get to them with account-transfer papers in hand because they are most likely ready to make a move.
Toni Harris Taylor is a Motivational Marketing Coach and Speaker at Drastic Steps Marketing ∼ Top 6 Coach. Contact her at 281.783.4021 or at Toni@DrasticStepsMarketing.comwww.DrasticStepsMarketing.com.)
As I speak to, and teach financial advisors, I encourage them to connect with their clients, prospects and network on Facebook. Many of them look at me with terror and say, "Oh no! I can't use Facebook for business. The Compliance gods will get me!" If you feel this way, read on, my friend, and you may begin to see Facebook in a totally different light.
Here are a couple of ideas on how you can use Facebook to increase your sales and grow your business.
Remember that it is all about the relationship.

Starting today, make it a practice to connect with your network, prospects and clients on Facebook. Even if you never post anything about investments, there is nothing that stops you from saying congratulations, offering sympathy when someone dies or posting motivational quotes and positive thoughts. You can share information about yourself, your family, your challenges and life's happenings. Doing this allows your friends to see you as a real person—not just their financial advisor. They feel a real connection to you because you share a piece of who you are, and in turn, you are showing up on their page and in their lives when you comment on their posts. This activity keeps the relationship warm.
Watch out for prospecting clues in the information your friends post.

Your friends are posting information about their lives every day. They have illnesses, deaths, births, engagements and marriages, divorces, new jobs, layoffs, graduations, etc. These are all prospecting clues. Now, when you see their posts, don't go in for the kill! Because you have already built a relationship with them, when you see their life-changing posts, you can send them a private message or call them.
For example, when someone posts information about getting married, you can send them a congratulations message and ask them if they might be open to a conversation to discuss their life insurance needs. If their parents are your client, you can approach the parents about a referral. If you really like them, you can send a card and or a gift.
Facebook is full of prospecting clues you can use to build your business, but if you are not paying attention, you might miss them. If you are one of those advisors who don't know how to use Facebook as a prospecting tool, change your focus now. Notice the prospecting clue in the information that is posted, comment on the post and take the drastic step and reach out. It just might lead to your next sale!
Joe Russo is an underwriter and account executive at Petersen International Underwriters. He is a "specialty market" life and disability insurance expert and the editor-in-chief of Petersen International's weekly publication The Communicator.
When I started in the DI business 16 years ago, my mentors were relentless in their teaching that although it can be rewarding, disability income (DI) insurance simply doesn't sell itself. Unlike other insurance lines, selling DI requires unrivaled finesse, but most importantly, it requires persistence in convincing a prospective client that their body specifically is fallible and readily susceptible to disablement. But most Americans have a Superman complex and are not true believers, so here are some proven approaches to help you along.
Make DI insurance relatable to clients and prospects.
Most working-age consumers don't believe disablement can happen to them. They don't realize that they are three times more likely to become totally disabled than to die during their career, and that a majority of home loan defaults in the U.S. arise due to the disablement of a family's primary income earner. Labor statistics paint a very harrowing picture of the reality of workforce disabilities in this country.
So how do you sincerely but strongly relay this important message to your prospective clients? Use real-life stories—the more personal the better—so that the client can relate to the very real possibility of suffering a lifealtering disablement and losing his/her ability to make a living. Don't hesitate to borrow anecdotes and ideas from colleagues and organizations like the Council for Disability Awareness and Life Happens.
Exploit your own established book of business.
The greatest resource for prospecting new clients and business opportunities is among your own existing files. Your best chance of up-selling and expanding business is through the relationships you already have with loyal clientele.
Guaranteed-issue DI (GSI) is one of the hottest trends in the market. Your physician clients and attorney clients have colleagues who are either uninsured or underinsured and could prosper from a GSI policy that offers high-limit benefits with robust group discounts without their having to succumb to an intrusive exam and a blood/urine draw. And to the delight of executive boards and HR teams, GSI programs save on corporate dollars while providing substantial and important employee benefits, with quick and easy group implementation through automation.
Angus Donald McQueen, Dip CII, Dip PFS, is a 15-year MDRT member with one Court of the Table and 12 Top of the Table honors, the first of which he received at age 26. He has served on six MDRT committees and is chairman of McQueen Group, which has 15 staff members providing holistic financial advice, financial modeling, estate planning, product innovation, protection strategies, and business succession plans for business owners.
Use real-life social networks to attract prospects and retain clients.
My firm invests most of its prospecting efforts into deepening our relationships with current clients. It's not just retention that's important to us, but also networking and client-based referrals. With high-net-worth clients especially, endorsement from a trusted friend or colleague is a more impactful and powerful sales tool than any other tactic.
To that end, we provide opportunities for clients to co-mingle and make introductions to their friends or colleagues who may be interested in using our services. Client-appreciation dinners, parties and networking events produce strong retention rates and prospect conversions that more than offset the upfront cost. Current clients, their friends and colleagues, and even outside prospects are invited to join the festivities.
Amid the fun, we provide examples of how we can be a full-service partner to meet all of their needs. We often increase our work with existing clients who learn about new opportunities to manage their financial wellbeing. New prospects also walk away with examples and talking points for follow-ups, and they are ready for a conversation about how financial management can impact their lives.
The key to a memorable presentation at these events is your unique value proposition. We focus on our team of professionals who provide a holistic, consolidated approach to client services. The majority of our clients are cashrich but time-poor. They appreciate when multiple services are consolidated and offered by one firm, as it cuts down on minutia, paperwork and multiple annual visits and ensures cohesion of their overall financial strategy.
The approach is simple. Each client is assigned one key point of contact, who is a generalist. He or she manages the day-to-day client needs and has access to a team of in-house professionals to bring in when necessary. From legal to accounting needs, our internal capabilities and bandwidth to handle several key needs take us outside the financial realm. Streamlining the process so that busy clients can rely on one go-to source is a key differentiator that people remember after a night of fun.
Sandro Forte, DipPFS is a 19-year MDRT member with 19 Top of the Table honors and has built one of the United Kingdom's most successful and highly respected businesses. His book, "Dare To Be Different," has sold over 400,000 copies in more than 60 countries and is now published in 8 languages.
Increase your client base through curated centers of influence.
Over the years, I've curated numerous centers of influence that have introduced me to many of my current clients. Strategic relationships with key local professionals are the best way to increase a client roster or case load. A referral network of respected experts can bring in new high-quality business and also strengthen trust and relationships with current clients who require additional services
You may have a few potential centers of influence in mind who work with your ideal clients. If not, start by asking new clients what other professionals (lawyer, accountant, realtor, etc.) they've worked with during your discovery process. If they speak highly of their experience with a professional you'd like to partner with, you now have an opportunity to connect. You may call and say: "I'm working with your current/former client, who speaks highly of you. I operate a successful financial practice with clients who frequently ask about qualified professionals. I'd love to set up a meeting to discuss referring my clients to you."
If you present the arrangement this way, appeal to the person's ego and offer what they want on a silver platter, you will never get rejected. When you meet with them, you will be in control of the process as the interviewer, not the interviewee. Make sure they provide a good service and do not already have a relationship with a competing financial professional, draw boundaries and be transparent about fees. Also, make it clear that you're not seeking commission for referrals, but want to introduce clients to high-quality professionals. Once the basics are established, potential partners will feel more comfortable and more open to the idea.
To build these relationships, be genuine and clear in your intentions. Invest time and energy into the process in order to build trust—just as you would when prospecting for new clients. Target a few professionals you'd like to work with and schedule lunches or coffees over a few months. Very few professionals will refer their clients right off the bat after a cold call or a single meeting. It will likely take a few weeks or months of regular contact to warm up the relationship. Some contacts may even wait until you send business their way before they reciprocate. But a high-quality account is an excellent return on your investment.
Connections have enhanced my client relationships and streamlined my account-servicing process. I act as a financial coordinator for clients who reach out several times during the year to discuss changes or ask for a referral. I'm able to strengthen both sides of the relationship— my clients and my trusted partners. Although I don't provide the services clients may need, the connection and peace of mind they receive are extremely valuable.
This article appeared in Advisor Today.
Topics: Sales