How To Use Personal Experience as a Marketing Tool
There is no better marketing tool than a personal story. Stories drive a real connection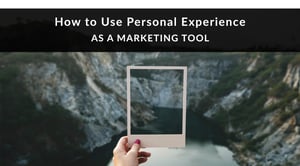 between you and your clients. The deeper the connection, the more trust established.
At the end of the day, the best selling point you have is yourself. Sell yourself and your personal/financial story to best relate to your client and gain their trust in the process.
Visit the Pinney Insurance blog below to understand the best approach to becoming relatable!
Review the full article at Pinney Insurance

Topics: Marketing/ Networking/ Sales