How to Schedule More Client Reviews
Everyone agrees that reviews are beneficial to the client, the company and the agent. So why is it so difficult to get clients to commit to scheduling a review? Try using these customer-centered approaches when asking for reviews and you will likely gain more appointments.
How to Schedule More Client Reviews By Ray Vendetti, CLU, ChFC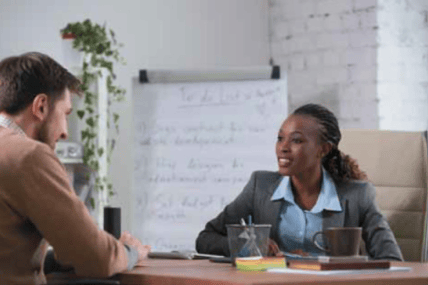 Use a customer-centered approach when asking for reviews and you will likely gain more appointments.
Everyone agrees that reviews are beneficial to the client, the company and the agent. They help clients better understand their coverages and avoid difficult situations when they experience a claim and discover that their coverages are not what they thought. The company benefits by avoiding these same claim questions and by building stronger relationships with customers. And the agent benefits by gaining higher client-retention rates and renewal commissions, as well as the potential for acquiring high-quality referrals based on satisfied customers.
So why is it so difficult to get clients to sit down for a review? What goes through a customer's mind when approached for a sit-down review? You often get responses like: "Nothing's changed," "I don't have time right now" or "I understand my coverages."
When approaching clients for a review, agents commonly tell them that it is time for their annual review or the company requires them to meet with clients to go over their coverages. Both of these approaches are weak and ineffective and rarely result in an appointment. This is because many clients think the agents are going to use pressure tactics to get them to buy something they may not need or understand. The clients have no ownership in this type of approach; so, they object to the agent's request.
The Customer-Centered Approach
Here's how to make your next approach customer-centered, gain customer ownership in the process and obtain an appointment.
First, begin with a non-intrusive question: "How important is it for you to review your policies on a regular basis?" What's effective about this question is that you are not attached to the answer you will likely receive, which is: "Very," "Not Very," "Somewhat," etc. Your follow-up response to whatever they say is simply: "Tell me. Why?"
With this question, you are now letting your customer explain his answer. Once you have the answer, your next question should be: "Well, if you were to have a claim and found that you did not have the right coverages, how would that make you feel?" You will get a strong emotion from them to this question. They will be angry or upset, or even threaten to sue you.
Your response to their reaction is to let them know that you do not want to anger or upset them. You then ask them: "How would you feel about sitting down for a 20-25 minute review so that wouldn't happen?" Again, you'll receive an emotional response.
You then continue: "Now. How frequently would you feel it's best to conduct these reviews so you wouldn't have to worry about a claim?" They will give you a time range — yearly or even every 12, 18 or 24 months.
Then you say: "Great. I see from your file that we haven't conducted a review with you in some time. What if we schedule one in the next two weeks so that we can get a baseline and begin your program of (xx months) regular reviews?"
Several things have happened in this short conversation:
The client has let you know how they'd feel in the event a claim was not covered to their satisfaction or understanding.
They have agreed to a time that is best for THEM to meet regularly.
They have expressed ownership of this program — it is now their program.
Not only will you schedule more reviews with this method, you will also find out that a very high percentage of your clients will actually show up at their scheduled time!
When I first began using this approach, I had a surprising revelation — about half of my customers chose 12 months for their reviews. The remainder chose 18-24 month schedules, or even wanted a review in less than a year. Several of the people who chose the shorter timeframes were those with mutual funds, interest-sensitive products, etc.
So if your approach is to schedule "annual reviews," more than half of the people you reach will feel that "annually" is either too frequent or not frequent enough. No wonder it's so tough getting them to come in for their reviews!
Ray Vendetti, CLU, ChFC, is with Vendetti Insurance Services in San Diego. Contact him at 760-443-1719 or at ray@rayvendetti.com.
This article appeared in Advisor Today.
Topics: Lead Generation