How to Improve Your Life Sales
With your P&C clients, start by setting the stage for the initial face-to-face life insurance discussion.
How to Improve Your Life Sales by Ray Vendetti, ChFC, CLU
For many years, one of the more common problems experienced by my multiline coaching clients has been how to reduce the number of "noshows" for their life insurance appointments. Some tell me that the number of cancelled or noshow appointments can run as high as 50 percent.
My multiline reps and I were talking about a successful case I had just sold and the conversations I had with my prospect before we even sat for the appointment. I was surprised at the number of questions I received about how I prepare my prospects for their initial life insurance interview.
First, let's look at how our clients bought their P&C products. Most likely, they compared rates of their existing coverage. You may have offered some recommendations, such as higher liability limits and deductible changes. Oftentimes, the interview questions go something like this: "So how much more is it for . . . ?" and, "If I reduce (this or that), how much will I save?"
This commodity-type analysis creates the idea in your prospect's mind that this is what to expect when shopping for all of his insurance products. You can expect or you may have experienced a similar type of thinking from your life insurance prospects—the need to shop around for a better price, wanting to review multiple proposals of different types of coverage and premiums, etc.
Our attempts to focus on a needs analysis are often met with resistance and a return to the price/policy comparison. And other prospects who purchased life Insurance over the internet did so by price shopping, with little or no needs analysis of the amount of the policy or for how long they needed the coverage.
To prevent this from happening, we need to do a better job of preparing our prospects for the life insurance interview. Here's how I do it. When a client agrees to meet with me to discuss his life insurance, I know that he is thinking about the P/C scenario I described earlier. He expects to be presented with different types of policies, differing amounts, and a wide range of premium options, and even expect to be pressured into a buying decision.
Unfortunately, many times, they're right. How often has a prospect shown up for an interview and we've prepared several illustrations of different amounts, premiums and even terms of coverage? No wonder they often tell us: "I'd like to think about it."
Preparing for success
Help set the stage for this initial face-to-face life insurance discussion. To do so, this is what I say: "Our first meeting will be a series of questions to you about what you and your spouse want your insurance to do for you and your family. This includes what you want covered, how long you need the coverage to last, what you feel about things like college education for your children, debts you want paid off and even your thoughts on retirement. We'll take about 30 to 45 minutes to talk about these. After this meeting, once I understand what you want your insurance to do for you and your family, I will take the information, prepare a couple of ideas that will work for you, and present them to you at another meeting."
The first result of this type of client preparation is that the number of clients keeping their life insurance appointments will increase because they understand that this will be a discussion, and they will not be pressured into buying something—at least not at this interview.
This way, you have reduced or even eliminated the sense of unease most prospects feel when preparing to meet for a life insurance interview. This process also sets the stage for a relaxed fact-finding interview and a free flow of thoughts and concerns from your prospect.
With no fear of being pressured to purchase something at this interview, you'll be amazed at how much information you'll obtain from your prospects and how open they will be.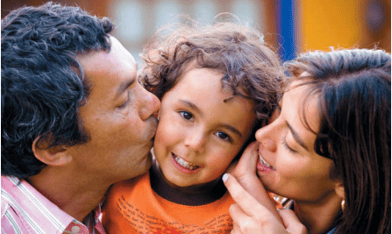 This relaxed, detailed factfinding interview will result in a well-designed life insurance solution that meets your clients' needs specifically. Follow it and you'll notice a huge improvement in the number of life appointments kept by your multiline clients and an increase in your closing ratios, once you present a detailed solution designed specifically to meet their individual needs.
Ray Vendetti, CLU, ChFC, is with Vendetti Insurance Services in San Diego. Contact him at 760-443-1719 or at ray@rayvendetti.com.
This article appeared in Advisor Today.
Topics: Running Your Practice/ Sales