Growing Your Employee Benefits Sales
Learn how to team up with a professional employer organization to grow your employee benefit sales.
Growing Your Employee Benefits Sales By Louis Basso and Barry Shorten
The employee-benefits arena is more complex and competitive than ever. Game-changing legislation and regulations now demand a heightened level of expertise and a "finger on the pulse" of the landscape at all times. This is often near to impossible for the owners of growing businesses and their key staff. This is a major reason why there are now between 780 and 980 professional employer organizations (PEOs) in the United States, serving an estimated 2.7 to 3.4 million employees of these businesses.
It's also why more and more agents and brokers have come to view PEOs not as competitors, but as allies helping them gain a competitive edge in reaching out to businesses. A Prudential Group Insurance study noted that an average of 70 percent of brokers serving the small, mid-sized and large business markets believed that there were notable changes in the benefits decision-making process, which required them to adapt their business models. One way they are doing it is by forming relationships with PEOs.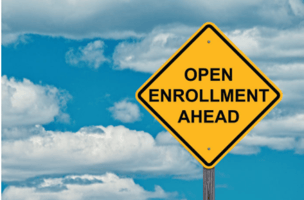 Working with a PEO
Through an alliance with a PEO, agents and brokers are in a better position to help their clients navigate today's employee-benefits landscape. The PEO's service encompasses end-to-end services, including payroll and taxes, employee-benefits design and administration, human resources compliance and administration, training and development, and risk management.
Specifically relating to employee benefits, its offerings include medical, dental, vision, life insurance, disability, 401(k) and other retirement plans for which it manages deductions, as well as IRS and state tax deposits, direct deposits, employee time and attendance tracking, and reporting. Also handled by the PEO are coverage continuation under the Comprehensive Omnibus Budget Reconciliation Act and state continuation of coverage, unemployment administration, and administration of disability, workers compensation and claims. PEOs also assist with employee relations, policy and employee handbook development, and employee training.
PEO benefits
Agents and brokers who align with a PEO can offer their clients a comprehensive solution that positions them as valuable resources. In turn, they derive the following tangible benefits:
A heightened role as a trusted advisor bringing a robust HR solution to their clients that extends beyond the sale of benefits, to regulatory compliance, risk management, employee retention, cost-savings and time-savings that free their clients' management to focus on their core revenue-producing functions;
Higher client retention stemming from their ability to present an enhanced value proposition that helps their clients grow faster (7-9 percent), achieve lower employee turnover (10-14 percent), and have a 50 percent lower chance of going out of business (Source: NAPEO);
The ability to target a broader base of potential clients that would benefit from the PEO offering;
Differentiation from other insurance agents/brokers who are focused only on selling benefits;
A new revenue stream derived from referring clients to the PEO partner, based on the PEO's offering and not just benefit sales;
Potential new business opportunities for benefit sales stemming from their PEO relationship, as well as access to some of the advantages PEOs offer over insurance companies, such as broader underwriting guidelines;
A lower probability of losing a client to a PEO, by aligning with the PEO.
What to look for in a PEO
To gain the greatest benefit from a PEO partnership, insurance agents/brokers should seek a PEO that demonstrates a real commitment to the industry's highest standards. Among the credentials and criteria that should be sought, the PEO:
Holds E.S.A.C. accreditation provided by the Employer Services Assurance Corporation. The accreditation indicates the PEO is backed by over $15 million of financial assurance (surety bond) which covers federal tax liabilities, and also reimbursements to the PEO's clients, worksite employees, taxing authorities and insurer in the rare instance of a PEO default on payment of wages, taxes (state, local and payroll), employee retirement plan contributions, workers compensation premiums, and group life and health insurance premiums or plan contributions.
Holds the Certified Professional Employer Organization Certification, a voluntary certification program of the IRS, which establishes a PEO's financial stability and fiscal integrity. To gain CPEO status, a PEO must meet the criteria of a rigorous application process and post a bond relating to employment tax liabilities to $1 million. Businesses that become clients of a CPEO are not liable for obligations regarding their federal employment and payroll taxes once they have paid in a timely manner their full federal tax liability to the CPEO for remittance to the IRS.
Provides a total, customizable HR solution encompassing HR, payroll, tax and employee benefits administration; regulatory compliance; training and development; and risk management.
Is staffed by experienced professionals including Senior Human Resource Professionals, Certified Payroll Professionals, Certified Safety Managers, and a labor and employment law attorney.
Has vertical market experience in the industry in which the client operates.
Operates in the state or states in which the client operates.
Maintains leading-edge HR Information Systems to facilitate easy, accurate information retrieval and reporting.
Louis Basso is President and Barry Shorten is Executive Vice President of Alcott HR, a Certified Professional Employer Organization and provider of human resources outsourcing solutions.
This article appeared in Advisor Today.
Topics: Sales/ Lead Generation