Facts & Figures about the Hispanic Markets
Hispanics are the fastest-growing demographic in the United States. This article shares facts and figures from the Life Insurance and Market Research Association (LIMRA) about the Hispanic market. The following facts will come in handy to agents and advisors who want to target their products and services toward the Hispanic community.
Facts and Figures about the Hispanic Market by Julie Knudson
The following facts from LIMRA should come in handy as you target one of the country's fastest-growing demographics: Hispanics.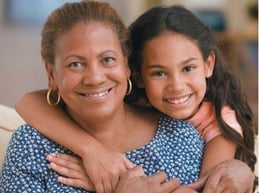 Population is growing. By 2030, Hispanics could number 79 million, nearly one fourth of the U.S. population, according to census data.
Population is younger. The median age is 27 years old, 10 years younger than the general population's median age of 37 years. Seventy five percent of Hispanics are under 45 years old.
Population is complex. Hispanics come from many countries, all with different cultures and financial attitudes. Acculturation to life in the United States varies among the population. One-third of Hispanics are third generation or higher in the United States and speak English fluently.
Most are middle-income. More than half (57 percent) of Hispanic households fall in the middle-income category.
Emphasis on family. More than half of Hispanic households consist of at least four members, compared with about a third of all U.S. households. Nearly one third of households are married couples with children under the age of 18. Concern for family is paramount in Hispanic culture.
Bilingual information is important. This has the greatest potential of reaching most Hispanics. Companies reaching out to this market should offer their materials in both Spanish and English. Internally, they should have bilingual employees with knowledge about the cultures of countries-of-origin of Hispanics.
Higher degree of financial concerns. Almost half of Hispanics are very/ extremely concerned about dying unexpectedly without adequate financial protection compared to about one third of the general population. Like the general population, Hispanics buy life insurance to provide an income stream if the insured dies and to cover burial expenses. Hispanics differ on their concern about dying unexpectedly without financial protection.
Recognized companies succeed. Eight in 10 Hispanics consider it very/ extremely important to buy from an insurance company they recognize. Characteristics like stability and longevity have strong appeal to Hispanics. Visibility in the community is also important.
Recommendations are key. About six in 10 Hispanics consider companies that are recommended by relatives and friends, compared to only four in 10 in the general population.
Professional advice wanted. Nearly 40 percent of all Hispanics strongly/ very strongly agree with the statement "I prefer to have a financial professional advise me," compared to 15 percent of the general population.
Even individuals who grew up in the U.S might still have some things that are important to them because of cultural differences. Involving the entire family in the decision-making process may be uncommon for some groups, but the norm for others. The savvy advisor must make the time and effort to find out what is acceptable and what is not.
Armstrong offers an example from his own experience. "I had no problem putting my father, who is 91-years-old, into a very nice, assisted-living facility. And he's very happy," he says.
But other people from different groups wouldn't think of doing that, he says. Indeed, retirement planning is often approached with an entirely different mindset by people in cultures where caring for elderly relatives at home is standard practice. To some clients, suggesting a retirement home could be construed as insulting; so, advisors should familiarize themselves with these issues before approaching new prospects.
Julie Knudson is a freelance writer and a contributor to Advisor Today.
This article appeared in Advisor Today.
Topics: Diverse Markets