Ensuring Success for Your Fixed-Annunity Sales in 2018
Here are a few tried-and-true sales insights and considerations you can use to help meet your clients' financial objectives, regardless of your tenure in the industry.
Ensuring Success for Your Fixed-Annunity Sales in 2018 By Rich Lane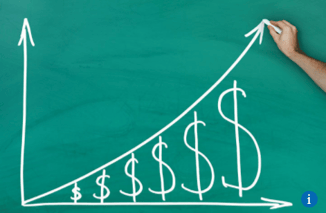 The concepts described in this article will not only help boost your fixed-annuity sales next year, they can also help strengthen your client relationships.
With the DOL fiduciary definition now effective, you may be re-considering how to incorporate fixed annuities into your sales for 2018. Considered a mainstay in the industry, many clients have low awareness of how an annuity can help them meet their financial goals. Or, they may think there are other, better vehicles to consider for their hard-earned money.
With the sprint to the end of the year behind you, January is a great time to focus on how to refresh your sales approach. Here are a few tried-and-true sales insights and considerations you can use to help meet your clients' financial objectives in the New Year, regardless of your tenure in the industry.
Insight No. 1: Sell peace of mind.
Many clients have limited awareness of what an annuity is and the safety it can provide in preserving and growing assets. One of the first things to bring up to a client as part of a sale is that an annuity can offer him lifetime income and provide peace of mind in knowing that the value will never decrease. There are very few financial instruments available today that can lay claim to these benefits and, for many clients, the thought of having a secure, stable income guaranteed for the rest of their life is a huge draw.
Insight No. 2: Draw comparisons to other products.
You may typically recommend clients place a portion of their money in assets geared to ensure protection of principal. As your clients age, they often place a higher portion of their assets into nonstock vehicles that offer increased safety to help ensure they stay on track for a secure retirement. One of those nonstock vehicles that is often recommended is the bond mutual fund.
As a way to help clients weigh their options, consider how you can position a fixed annuity like a bond mutual fund, but without the downside risk. Many will gravitate to the idea that they are transferring that downside risk to an insurance company, rather than taking on that responsibility themselves.
Insight No. 3: Ditch the bells and whistles.
An important part of the annuity sale is to make sure the purchase is a good fit for your client. This means it's tailored to his or her financial objectives. While some clients will want an immediate stream of income from their annuity, others may not want to ever withdraw funds.
The key here is to keep it simple and avoid adding any riders to a client's annuity that provide him or her with access to their money. The more straightforward the sale, the better the fit is for your client. That's because, depending on a client's financial objectives, selling an income rider could ultimately drag down his or her overall yield and accumulation potential.
Insight No. 4: Discuss how all returns are relative.
For a fixed, deferred annuity, make sure your clients know that returns — especially in the short term — are relative. It's important not to focus on the return potential compared with the short-term returns of the next hottest security but to consider the guarantees and downside protection of an annuity in the long run. Even in a prolonged low interest rate environment, many billions of dollars of fixed annuities are purchased by Baby Boomers seeking safety first, with the plan of guaranteed income later.
Insight No. 5: Embrace change.
The last two years have consisted of numerous ups and downs for the industry, with many of your peers ultimately choosing to exit the field altogether. While it may seem counterintuitive, it's more important than ever to embrace the added scrutiny and compliance paperwork required to serve your clients today compared to what it was five or 10 years ago.
Your competition may have chosen to leave the industry because of the perceived "hassle" of paperwork or the inability to clearly justify their actions. This brings more opportunity for professionals who are willing to meet expectations and have the communications skills to succeed.
As you consider your sales next year, think of how to weave in these concepts to help your clients understand the value that a fixed annuity can provide to them. Not only can it help strengthen your sales, it also can help strengthen your client relationships.
Rich Lane is the second vice president of individual annuity sales and marketing for Standard Insurance Company. He has been in the fixed-annuities industry for more than 20 years, with an emphasis on product and distribution development for brokerages, banks and broker/dealers.
This article appeared in Advisor Today.
Topics: Sales