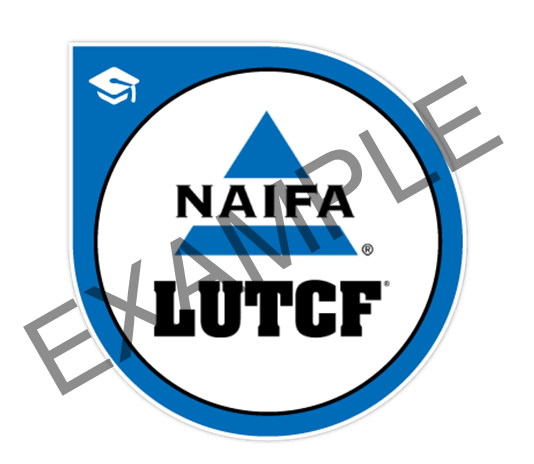 In recognition of your significant professional achievements, NAIFA has launched a digital badging initiative that promotes your knowledge and skills to your clients, potential clients, colleagues and companies.

Use this badge in your social media pages including your LinkedIn profile and your website, anywhere, your clients find you online.

Stand apart from non-designees by showing your experience and knowledge of insurance products, business practices and ethics. Download your digital badge for only $25.