Consumers' Attitude toward Life Insurance
These findings will help you interact better with your clients and prospects.
Consumers' Attitude toward Life Insurance By Marvin Feldman, CLU, ChFC, RFC
Life Happens and LIMRA have just released the 2018 Insurance Barometer Study, which tracks the financial perceptions, attitudes, and behaviors of U.S. consumers with an emphasis on life insurance. The research findings are interesting and can help you understand how to best interact with your clients and prospects.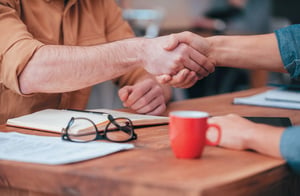 Three in five adults own some type of life insurance—individual or group—and almost everyone believes a family's primary wage earner should own life insurance. But over a third of all households would feel adverse financial impacts within one month if the primary wage earner died.
A common question people have is how much life insurance to own. Six in 10 millennials say confusion about how much and what type of life insurance to buy keeps them from getting the coverage they need. Industry research shows most of those with coverage only own three times their income in death benefits. Historically, the rule of thumb was to own 10 times your income in life insurance. But with today's low interest rates, 20 times may be a more realistic number.
The easiest and best way for a prospect to make this determination is to go the Life Happens calculator at www.lifehappens.org/howmuch. Your prospect can enter their numbers to calculate their specific needs. And, with an easy-to-use mobile app, prospects can do these calculations anytime and anywhere.
A critical finding of this year's Insurance Barometer Study is that 73 percent of millennials say it's important to meet with an agent or advisor before buying life insurance. Surprising? Yes, but it's good news.
About half of all consumers visited a life company website and/or sought life insurance information online, and almost one in three purchased or attempted to purchase life insurance online. This is about the same as last year.
What has changed is the percentage of consumers who say they would research and buy online, up 7 percent in 2018 to 29 percent. I would tell you this is a concern, but many of the insurance companies are responding with expedited online applications and underwriting, cutting the time of issue from weeks or months to days.
In fact, half of all consumers say they are more likely to purchase life insurance if it is priced without a physical exam. Nobody likes to get weighed in front of a stranger or be stuck with a needle for blood. The easier we make it to buy, the more consumers will say yes to the purchase. This is what consumers want, and our industry is responding in ways that still include the agent and advisor in the process.
What about social media? The study found the majority of millennials (57 percent) and 44 percent of GenXers would check a potential agent's or advisor's social media presence before working with them. In addition, 67 percent of consumers say they wouldn't do business with an agent or advisor who has no website or has an out-of-date website.
While there are many platforms to help you post content, there are only a few that specialize in creating fresh and relevant content. The good news is www.LifeHappensPro.org has thousands of resources to use on your website or for posting to social media. Resources include an automated version to making posting to social media easier. All of these resources are available to you with a discount as a NAIFA member.
Life Insurance Awareness Month (LIAM) starts in September. Get prepared for this marketing opportunity now! Danica Patrick will return as the spokesperson for LIAM, and her effect on the industry and the consumer is fantastic. Along with your guidance, share her videos, email messages and social posts with prospects and clients to inspire them to take action to insure their financial fitness and to complete their financial journey.
This is a great time to be in our business. Use the resources provided to you and start making calls today.
Marvin H. Feldman, CLU, ChFC, RFC, is principal of the Feldman Financial Group in Clearwater, Fla. He is president and CEO of Life Happens and a member of NAIFA-Pinellas. You may contact him at 727-723-9020.
This article appeared in Advisor Today.
Topics: Life Insurance