Building A Profitable Practice
An ongoing appreciation program can help you retain existing clients by exceeding their service expectations. Incorporating even small improvements to your client-engagement tactics can build and cultivate a mutually beneficial partnership, which will have a positive impact on your bottom line.
Building A Profitable Practice By Brian Greenberg, Eszylfie Taylor and Sandro Forte, DipPFS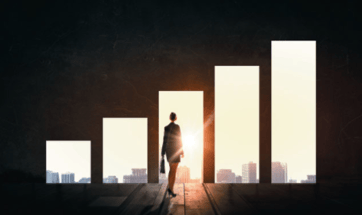 These ideas will help you meet and exceed your production goals, year after year.
Every successful advisor knows that acquiring prospects and converting them into clients are at the heart of what it takes to build a thriving practice. Follow the advice of these high-performing producers who have mastered these skillsets, and watch your practice grow.
Use Your "Social Proof" to Grow Your Business
I have grown my business by implementing a "soft sell" approach, in which customers often come to me rather than the other way around. One of the main reasons I've been able to succeed with this approach is that I've built trust through social proof. Third-party review sites offer an excellent opportunity to leverage and expand your social proof.
These days, most consumers will go online either to find or to verify the legitimacy of an advisor. If you have not yet created profiles on social media review sites, you are missing out on an easy and effective way to increase your business.
When customers look up my company, True Blue Life Insurance, not only will they find five-star reviews on my website, they can also see recent reviews from happy customers on the Better Business Bureau's website and on Google Business Pages. Most professionals would be extremely surprised by how much new business they can generate with a great listing on these sites and others, such as Yelp.
In fact, I'll go so far as to say that if you're an insurance or financial advisor, it is essential to have a listing on at least one of the major review websites. If you do business locally, you should definitely look at Yelp and Google Business listings. Claim these free listings and take the time to fill out every section. Upload images, list your physical address, email address, phone number and business hours, and provide a description of your practice. Then, begin emailing your satisfied customers and ask them to write a review for you on these sites.
Website marketers call this strategy "barnacle SEO," because what you are doing, essentially, is marketing your practice off a larger entity. These review sites bring in an immense number of visitors; so, they provide a fantastic means of gaining more exposure.
Trust is obviously a huge factor when prospective customers are shopping for an advisor or agent. No matter how persuasive and articulate your sales pitch might be, some customers will need more to convince them that you're the right choice. As you build social proof and establish your reputation online, you'll soon find that you're attracting new prospects and closing more sales. Take it from me—it's time well invested.
Sell the Value Proposition, Not the Product
In working with clients, advisors often lead with the product name and get caught up in selling the product. This sales-focused approach can be a turn-off for many clients. The best approach for you and your client's success is to lead with the value or protection the product offers.
For example, I'm sure many have had this experience: You call a client or prospect and say, "I'm calling about [insert insurance product]." The person likely responds with, "Oh, I have that. I don't need it." Alternatively, if they don't have that product, they may have a preconceived notion about it and say they don't want to have it. At this point, you could redirect by asking them what they need and work backwards to tell them which offering would provide that protection to them.
Instead of taking this approach, we should be highlighting the value of our products to our clients. Tell them how this product will help them and eliminate the product name from the conversation. Tell that that you specialize in, or offer "asset protection," "guarantees of income," "income tax reduction strategies" and more. See how that sounds different from "I sell life insurance"?
This way of speaking with your clients helps to get rid of perceptions they may have and allows them to evaluate if what you are offering would provide them with the protections they need.
With the value-proposition process, clients are buying in to the belief that you're providing something of value and solving a problem for them, rather than just selling a product. This helps them think in terms of the consequences they could face if they do not have this product.
For me, life insurance is the only product that's guaranteed to be used. However, a lot of clients have preconceived notions about it and decline coverage when it is offered. I like to relate this to a "drowning man" scenario. If you're stranded and in need of a life preserver, you don't care what color that preserver is because you need it to survive. When presented in this manner, if what I'm giving you puts you in a better position, you're going to say, "Yes. Give me that life preserver."
Follow These Steps to Make Effective Use of Personal Reccommendations
Getting the first meeting with your prospects should be easy because they hopefully came through a strong personal recommendation from a friend or client. However, you still may have to make the odd "cold call," whether it's through a first-time contact with a personal introduction, or because you wish to build bridges with a new source of business.
To use your strong personal recommendations as your key to a new client, the easiest thing to do is to have your friend make the introduction for you while you're with them in person. Let them make the initial call, introduce you by name, and then pass the phone back to you.
Most financial advisors think this idea is not workable because few of them deal with personal introductions in this way. But this approach automatically sets you up for a better situation than getting the name of the referral and waiting until you are back at the office to call them, which is a relatively cold call.
Use the "Dynamic Phone Path" To Improve Your Sales Calls
Every call, regardless of who it's to or who is involved, has a set of dynamics. I can tell a poorly conceived sales call a mile away. The caller speaks in a formal, somewhat unnatural way, in almost a staccato voice, and keeps using my surname more than they should. They ask impertinent questions and can come across as patronizing or arrogant. The "Dynamic Phone Path" helps to eliminate all of this by linking a suggested set of "dynamics" to an outbound call.
It goes something like this:
1. The Apology
The majority of people attempting to sell to me on the phone overlook the fact that they are selling something by starting the call with "Sorry to trouble you." To start with an apology, you need to be completely genuine. Also, use the prospect's first name, followed by his or her full name. This is a way of subconsciously asking their permission to be on first-name terms.
2. The Promise
Here is a script you can use to let a prospect know that you are keeping one of your promises: "I've recently taken on Client XYZ as a client, and your name came up in conversation with them a couple of times. I promised to call you to offer my help, because I make it a professional business practice to work with the friends and families of my clients before anyone else."
3. The Message
The difficulty most advisors have is figuring out what to say to get prospects interested in what they are saying. If they say too much, the prospects tend to make excuses. If they say too little, they become suspicious and cynical. The best way is to have a powerful statement that serves as your "hook" to capture their attention and hopefully open their minds at the same time.
For business prospects, this statement could be: "I am a profit- improvement specialist helping business owners create powerful financial strategies to increase their bottom lines. The help I give is much more than financial planning and I offer an initial assessment without charge. Would this be of value?"
For non-business prospects, this could be: "I am currently helping individuals improve their personal wealth in ways that provide more disposable income for them. Would more funds for you to spend or retain as you choose be useful?"
Brian Greenberg started his financial career working for MetLife Insurance Company. Using his internet skills, he decided to pursue a better way to provide customers with life insurance by building a life insurance quoting engine and underwriting the fulfilment process. He is an MDRT member. Connect with him on LinkedIn.
Eszylfie Taylor is the founder and president of Taylor Insurance and Financial Services. He has been an MDRT producer since 2011. In 2015, he received Advisor Today's 4 Under Forty Award. You can reach him at 626-356-7637.
Sandro Forte, DipPFS, is a 19-year MDRT member with 19 Top of the Table honors. He has built one of the United Kingdom's most successful and highly respected businesses. His book, Dare To Be Different, has sold over 400,000 copies in more than 60 countries and is now published in 8 languages.
This article appeared in Advisor Today.
Topics: Lead Generation