Building a Practice You Love
Love and money are two of the greatest motivators for people. This article will get you thinking about how you would build your practice. Do you prefer one that focuses on activities you love, or one that focuses on activities that will make the most money? Learn the truth about building a practice you love, and how you can succeed in it.
Building a Practice You Love by Brad Elman, CLU, CLTC
What is a better motivator, love or money? Behavioral economists have done countess studies searching for the answer. The romantic in all of us would likely respond "love" if asked in public. In private, it might not be quite as obvious.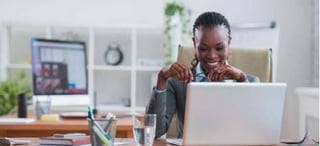 Let's apply the question to your practice. Would you rather build a practice that focuses on activities you love or one that focuses on activities that will make you the most money? Give yourself time to think about the answer.
Financial advisors are generally more concerned about a practice's financial potential than whether or not they love what they are doing or with whom they are doing it. This is a reasonable, if not imperative, concern if you are a new advisor in survival mode. But at some point, it is important to ask: "Is there more than just survival mode?"
How many times in your career have you been attracted to a speech or an article with a title like "How to Make a Million Dollars Working 3 Months Per Year?" I wonder how many people were actually able to build a practice like that. The challenge is that not all of us are able or willing to do the activities or build the skills required to be a financial success in every practice type. So choosing a practice type just because it can make some people a lot of money may not be the best approach for you.
My initial training came in the general agency of a large, well-respected insurance company. The training was excellent. They taught me how to survive, which, for a new agent, is critical. I can still hear the trainer saying, "You don't have to like it; you just have to do it." To be fair, it did work, but I didn't enjoy it very much. It wasn't until I was able to elevate my practice to activities I loved, with people and professions I loved, that I was able to build a practice that I love.
Many financial advisors are seeking financial success over happiness, which brings us back to the behavioral economists. Money is more attractive than happiness. But love is more motivating than money, and being attracted to success is different from achieving it.
Building a successful business requires actions, not just intentions or feelings. Are you more motivated to do activities that you love, or are you more motivated to do activities that may or may not produce the expected result even if you want the result very badly? If you are not motivated to take the necessary actions, you won't do them and you will be less likely to succeed. There is a causal relationship between liking an activity and doing it.
Ultimately, we are more intrinsically motivated by love than by money. So let's build a practice we love, and in doing so, we will be more likely to also have financial success. Most people think financial success will lead to happiness. I have found it to be just the opposite.
If you love what you do, you will do it more, which will make you better at it, which will lead to more financial success. If you love what you do, your enthusiasm will be apparent to your clients, and ultimately that will lead to more financial success. Specializing in a specific product, market or clientele that you love will make you very efficient, which will create more time for you, which will also lead to more success. Frankly, even if you aren't as financially successful as you would like to be, wouldn't you trade some of the "success" for happiness anyway? More often than not we are using the fruits of our financial success to find happiness. Isn't that ironic?
The bottom line is that you should find a product, practice type or market that you love, work exclusively in that area, and you will build a practice that you love.
The life insurance practice of Brad Elman, CLU, CLTC focuses on business and estate planning. In 2013, he founded Special Needs Life Insurance Solutions, LLC, dedicated to helping families of children with developmental disabilities plan for their financial security (lifeinsurancespecialneeds.com). He is a 24-year MDRT member, with 14 Court and 1 Top of the Table qualifications. Contact him at 650-209-5754 or at Brad@elmaninsurance.com
This article appeared in Advisor Today.
Topics: Sales/ Getting Started/ Running Your Practice