Beginners Guide to Developing Your Social Media Strategy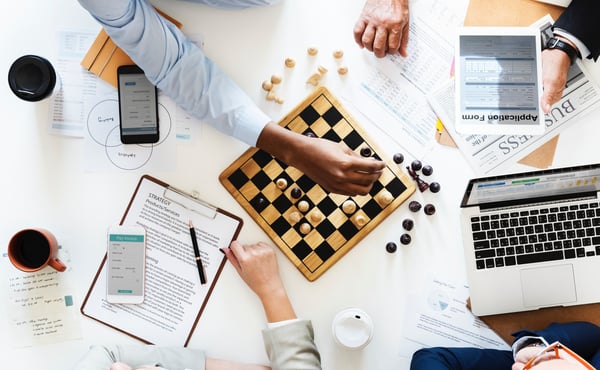 Being in the industry you (yes, you.) reading this article are in, we understand there is a good chance you are starting this new venture solo. Or maybe, you're at a point in your career where you are established and now it's all about getting up to speed on what these millennial's seem to be mastering. You have a list of things you need to tackle, and you know WHAT you need to do… you're just having trouble figuring out how to do it.
You are trying to grow your business every day, and you need to gain a clientele and following of people who are literally buying what you are selling.

One place you can (and should) start marketing to your audience is through social media. It's a way for you to reach the masses and get that clientele I mentioned earlier. You can also build a following of people who are, are not, and maybe one day will be a part of your client base. You need to develop your strategy.

If you're just finding the idea of social media overwhelming, let alone developing a strategy around it, check out this article! Not only will it give you the 7 ways to identify what your strategy will be, the article shows you info-graphics that explain different social media platforms, and how best to utilize them to execute your strategy.
The article takes you from defining your target audience, creating the education content your clients are looking for, and measuring your results and from there adjusting your approach moving forward.

If you really are a social media novice (or even if you aren't!) the info-graphics of Whole Brain Group's, Social Media Checklist for Businesses, are great to utilize as you build and develop your strategy!

Whether you are new to the game and just starting, or you have a grown following and are hoping to update your social media presence, check out the blog How to Create a Sensible Social Media Strategy for Your Business!
Topics: Networking/ Sales/ Getting Started/ Marketing