At 35, CI Insurance Is Finding Its Niche!
Critical illness insurance is growing rapidly because it continues to change to meet the needs of consumers.
At 35, CI Insurance Is Finding Its Niche! By Pam Jenkins
By the time most of us turn 35, we've settled into our own skin and learned who we are meant to be. It can be difficult to change as we approach middle age. The same can't be said of critical illness (CI) insurance, which is turning 35 this year. It's still growing and evolving to meet the ever-shifting needs of your clients and their employees.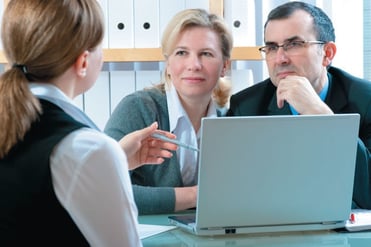 Sales of CI insurance saw double-digit growth each year from 2010 to 2016, according to the Eastbridge U.S. Voluntary Worksite Sales Report. Overall, sales during that time grew approximately 175 percent to more than $550 million. Voluntary sales of CI insurance policies have now exceeded those of long-term disability, universal/whole life or cancer, according to Eastbridge.
Why CI Insurance is Growing
Its growth, in part, can be attributed to the fact it continues to change to meet consumer demand. So, what's next for CI insurance? And how can you use it to help your clients meet their goals and objectives?
One reason we've seen growth is the expansion of illnesses and diseases that can be covered. Medical costs are high for treatment of any illness, not just the top three (cancer, heart attack and stroke).
Coverage for children and diseases unique to them has also become important. The cost of care for a child can often be higher than the care for an adult. Add to that the lost income for time away from work while the parent is providing care and the gap widens.
Trends Shaping the Industry
There are several emerging trends in the critical illness insurance space:
Increased options for second opinion, transportation and lodging benefits.

These have previously been typical in cancer plans but are now being offered as an option for critical illness.
More flexibility of choice for your clients and their employees.

You can work with some providers to customdesign plans to fit different needs.
Coverage for occupational diseases, such as exposure to HIV/AIDS and hepatitis.

The ability for plans to be tailored for an industry's specific needs will be a great feature for many businesses and their employees.
Additional benefits to encourage healthy behaviors to help manage or prevent disease.

Some insurance carriers are offering benefits if a covered person participates in an athletic competition, walking challenge, alcohol or tobacco cessation program, or a stress or weight management program.
We work with brokers and agents who like the simplicity of a lump-sum critical illness product. It's easy to explain to employees. And both employers and employees connect with the product because they've been impacted by these illnesses already, whether through a family member or a friend.
CI insurance has become vital to an offering that helps provide relief for out-of-pocket expenses that aren't covered by an employee's major medical plan. As more employers shift to a high-deductible medical plan with a health savings account, offering critical illness, accident and hospital indemnity plans can help round out the benefits employees need–perhaps even with employer dollars paying some or all of the premium.
But it's important you partner with a quality benefits provider who can be trusted to deliver an on the protection promise. Here are the top qualities to look for in a provider partner:
Full portfolio of products:

The best partner is going to be one that can provide a full portfolio of financial protection products. In addition to your core medical benefits, today's employees want the option of adding voluntary benefits such as dental, vision, life, disability and critical illness coverage to their benefits options.
Package options that allow employers to meet employee needs:

Many businesses don't have the staff or resources to effectively enroll employees in their benefits, communicate the benefits and help them understand their value. Because many enrollment companies only offer enrollment for large companies, it's important to find a partner willing to help enroll businesses of any size.
Strong service record:

Benefit options and choices are only as good as the service of the company providing the coverage. Make sure your provider partner has a long history of strong customer satisfaction results.
Integrating CI insurance from a strong benefits provider partner can help protect your clients' employees, as well as boost company productivity, morale and employee retention. It can truly be a win-win-win for brokers, employers and employees.
Pam Jenkins is assistant vice president of product and market development at Colonial Life & Accident Insurance Company. She can be reached at 803-678-6220 orPLJenkins@ColonialLife.com.
This article appeared in Advisor Today.
Topics: Financial Planning/ Networking