Advisor Ambassador Promotional Kit
Use These Resources to Help Spread the Word!
First Things First: Be in the Know!
Listen to the recorded webinar explaining the Advisor Ambassador Program : Leader Debrief: Advisor Ambassador Program
Next: Use your state-specific URL so we know where our prospects are coming from!
Click here for the full list of state-specific URLs.
Email Assets:
1) Use the email header which is 600 px wide:


2) Use the following copy in your email body:
Dear Fellow Financial Services Professional;
We have an exciting opportunity for you! As part of our mission to stay the #1 association for the financial services industry in advocacy, education & networking, we have created a new, totally free four-week class to allow you to learn about our organization and what it does for you every day. The class is structured to be completely virtual, allow you to interact in real time with one of our top members to understand how they've achieved their success and packed with practical tips on the topics that matter most--how to prospect, manage your time and grow your business.

Who is NAIFA?
The National Association of Insurance and Financial Advisors (known as NAIFA in the industry) is the largest and most prestigious association representing the interests of insurance and financial advisors in the United States. We have members in every Congressional district in the United States, along with our State's Legislature and State Insurance Department.
About the Advisor Ambassador Class
For just 30-minutes a week, join NAIFA leaders for live strategic discussion, industry insight and advice to put you on a path to success! The class meets via Zoom, is supported by a Facebook group and all sessions are recorded so you can participate on-demand if you can't attend live. Participants that attend all four weeks will earn a certificate signed by NAIFA National President, Jill Judd, and NAIFA CEO, Kevin Mayeux and you can list it on your LinkedIn profile and resume. Choose the class that works for you:
April: Tuesdays @ 12 pm Eastern
April 9:

Learn Exceptional Prospecting Practices

April 16: Build Your Professional Network of Mentors & Industry Colleagues
April 23: Be a Playmaker in the Financial Services Industry: Jason King
April 30: Optimize Your Time & Cash Flow
Register Now (insert your state-specific link here)
Social Media Assets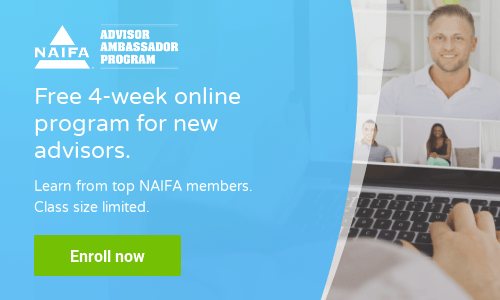 500x300--good for many blog posts


600x200 px-- common banner ad size for your website or newsletter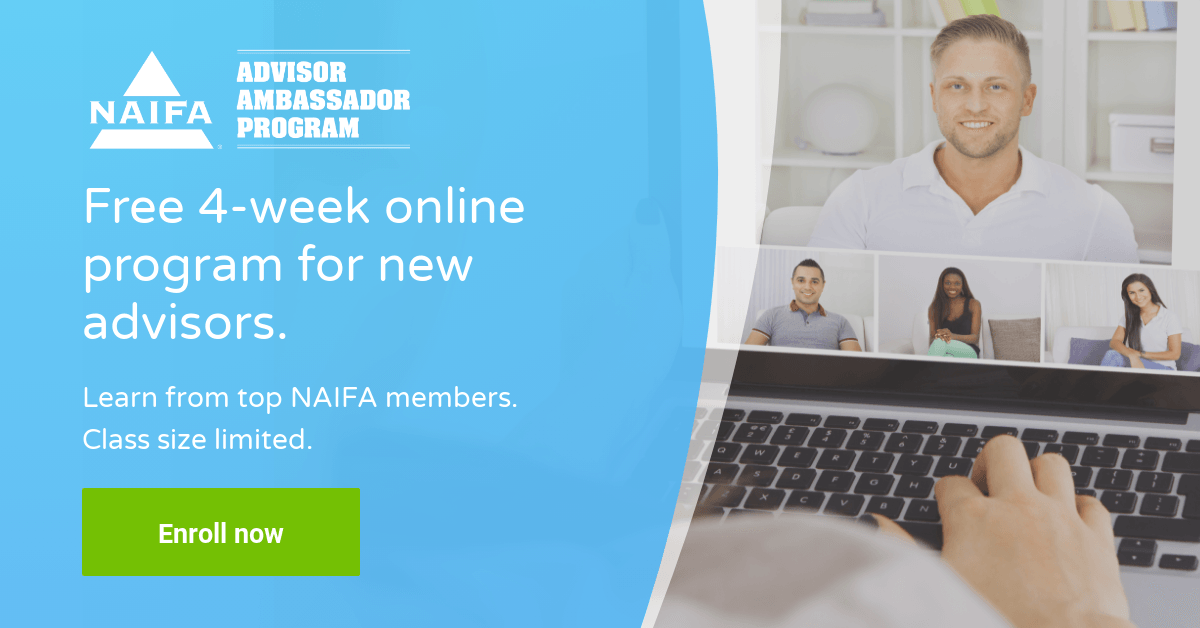 Use for Facebook posts & LinkedIn posts: 1200x628 px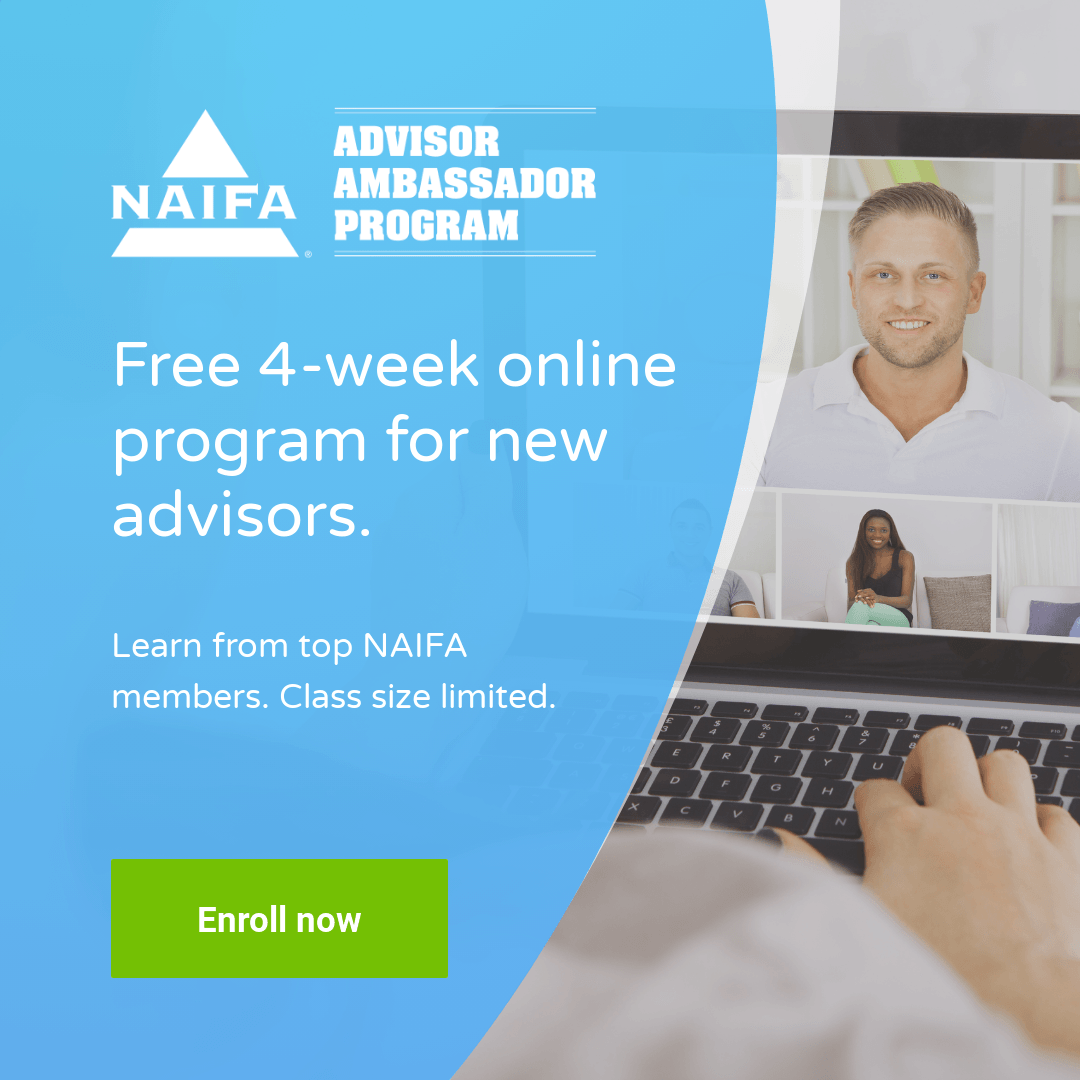 Use for Instagram 1080 x 1080 px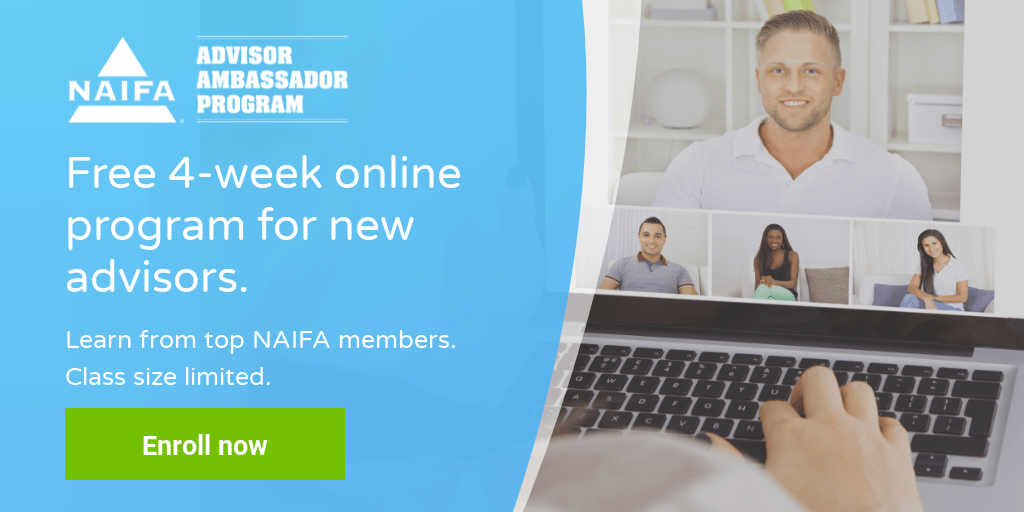 Use for Twitter: 1024 x 512 px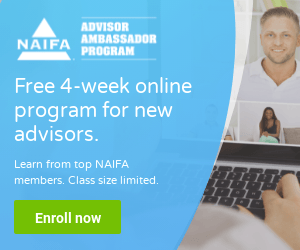 Medium Rectangle Banner Ad 300 x 250 px