4 Tips for Making Genuine Connections on LinkedIn
With the growth of technology, questions rise such as- what is LinkedIn and how do I utilize it?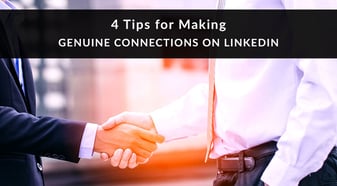 LinkedIn, when used right, can be utilized to grow connections. LinkedIn currently has the
option to send out automated emails to connect with contacts, but this is bland and unoriginal. Clients respond to advisors who are genuine. Pinney Insurance has the steps
to take to demonstrate your authenticity then, before long, you'll find yourself climbing the ladder of success!
Review the full article at Pinney Insurance

Topics: Networking/ Lead Generation/ Marketing