2017 YAT Leader of the Year
As the nominations deadline for the 2018 YAT Leader of the Year draws closer, we wanted to take the opportunity to honor our 2017 winner, Kevin Ross.
Kevin Ross, is the Agency Owner of American Family Life Insurance Company, Past President and current National Committee person of NAIFA–Northern Colorado, Government Relations Chair and Past President of NAIFA–Colorado.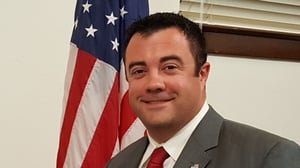 Kevin is the current Government Relations Chair for NAIFA–Colorado and has served in several positions with NAIFA – Colorado, including president, secretary, and IFAPAC chair. Furthermore, he has served as president and treasurer, for NAIFA–Northern Colorado, he is currently serving as national committeeperson.
In addition to his service to NAIFA, Kevin serves as Mayor of the town of Eaton after being on the town council for more than four years. He is the current Chairman of the Northern Colorado Municipal Planning Organization; he is a Sertoma Club Board Member, a First Congregational Church Board Member, president of the Weld County Builders Association, and Co-Chair of the Cattle Barons Ball, hosted by the American Cancer Society.
Kevin is an award winning American Family Life Insurance Company agent, receiving the JD Powers Distinguished Agency Award as well as Agent of the month numerous times. In 2004, he started a scratch agency with American Family Life Insurance Company.
Nominations are being accepted thru June 4, 2018 for the 2018 YAT Leader of the Year.

Topics: #NAIFAProud/ Young Advisors Team (YAT)