14 Things Your Clients Wished You Knew
As an insurance agent, maintaining clients is the most crucial part of business. The best way to retain clients is to understand them. Lead advisors do this by getting inside their heads.
14 Things Your Clients Wished You Knew
By Robert Arzt, CLU, ChFC, LLIF, Author and Coach
These are challenging times in our industry and one of the realities of managing and growing a business practice is not only finding new clients, but making sure you are keeping your old clients. You want to keep them, maintain your relationship with them and make sure that they are happy with you and the service you provide them.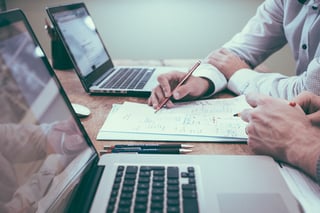 New clients are good, but loyal clients who come back for more are even better. They already know you and your company, and you have a relationship with them. And that will serve your business very well with future business and enthusiastic referrals.
Winning clients is hard. Keeping them over time is even harder. Here is a list of point that may just help.
14 things your clients wished you knew about them and about your relationship with them.
I like you and benefit from doing business with you…. but …it really is all about me…. always was …. always will be.
My life is really complicated. I have more going on than I can handle. If you can make my life less stressful, you become extremely valuable to me, my family and my business.
I have too much going on everyday and not enough time to get it all done. I wish you would make it less demanding for me by presenting your solutions to my financial situation simply and concisely. The easier you make it for me to understand, the better.
Our relationship could be better. I wish that you would talk to me about this. I wish you would ask me for feedback.
I am your client. You are my advisor. That is our association with each other. It will never be equal.
I am more stressed, overwhelmed, selfish, and lazy than you would believe.
Stay in touch with me. If you go too long without contacting me, I will forget all about you … really.
You don't need to have all of the answers, but I need to know that I can trust you and your judgment.
You don't need to be extraordinary. I just need to know that I can depend on you.
Spending money is not my problem. When I don't buy from you it is because I don't think I am getting enough value. You have not made the sale.
Don't assume that I don't buy something because of the price. Not true.
Don't try to sell to me by describing features of your product. Tell me about the benefits in my terms. Don't think that what you value in a product is what I value.
I enjoy it when you make me feel important.
I enjoy it when you make me feel unique.
Bob Arzt CLU, ChFC, LLIF is President of Insurance Coach U ™ - a sales training and development organization dedicated to the financial services industry. He is a NAIFA recommended coach and the creator of the NAIFA Sales System. He is the author of "What Every Great Salesperson Knows – A No Nonsense Guide to Sales Success". He offers individual coaching, group coaching and other programs designed to give advisors and managers immediate and dramatic results in their productivity, practice management and business development. Free introductory coaching sessions are offered. www.insurancecoachu.com. 301-610-5624.
Topics: Sales/ Networking